This article is more than 1 year old
Watt the heck is this? A 32-core 3.3GHz Arm server CPU shipping? Yes, says Ampere
If you're resisting x86, Lenovo has some current deals for you
Carlyle Group-backed Ampere Computing, run by ex-Intel president Renée James, says it is, at last, shipping its 64-bit Arm-compatible server processor.
It represents another attempt by the Arm world to grab a chunk of the lucrative data-center server market, which is virtually 100 per cent locked up by Intel and its x86-64 Xeon bruisers.
This plucky upstart will be pitched at the hyperscalers – the cloud world's Super Eight in the US and China: Google, Amazon, Microsoft, Facebook, Baidu, Alibaba, Tencent, and China Mobile. The processor could be used to power their web servers and infrastructure boxes.
The technology will also be dangled in front of anyone who wants to build edge servers, software-defined storage and networking appliances, and other targeted solutions.
The specifications of this first-generation Ampere part haven't changed from what was teased in February.
In summary: it's a 32-core 64-bit Armv8 CPU clocked up to 3.3GHz in turbo mode, with a shared 32MB L3 cache. It supports up to 1TB of DRAM from 16 DIMMS plugged into eight DDR4-2667 memory controllers, has 42 lanes of PCIe 3.0, draws up to 125W, and is a single-socket chip. It'll be made using 16nm TSMC FinFETs. The cores were designed by Silicon Valley-based Ampere, though derived from Applied Micro blueprints, and the whole package is branded the eMAG.
The single socket approach is not seen by Ampere as a particular weakness at this stage, by the way: it avoids NUMA headaches, and not every application needs dual or more sockets. The 16nm is also not a typo: it was apparently deemed by Ampere to be the most robust process node available at the time the chipset was being designed.
A 32-core eMAG part will set you back $850, or $550 for a 16-core version.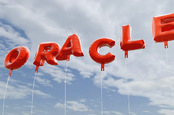 Oracle Linux now supported on 64-bit Armv8 processors
READ MORE
Interestingly enough, the second-generation processor will support multiple sockets, use 7nm TSMC FinFETs, and is due to land next year. Another two further generations are being planned.
"Hyperscalers buy roadmaps, not products, and they've told us they were impressed by the quality of our roadmap," Matt Taylor, Ampere's senior veep of worldwide sales and business development, told The Register.
He also stressed the first-generation chip is "not a development platform," but intended for production workloads. The 7nm second-generation sibling is following it so soon because Ampere's customers expect a "rapid succession" of available parts.
Right now, if you want to get your hands on the first generation, you can from this week, we're told, order servers powered by the chipset from Lenovo, or soon white boxes direct from Ampere. Other system manufacturers are being wooed to ship the processor family, too. Oracle, for one, seems particularly keen to run its flavor of Linux on the hardware.
Arm server chips have come and gone – the highest profile casualty recently being Qualcomm's beleaguered Centriq – and no one's made a dent in Intel's monopoly. While IT buyers await benchmarks and machines to experiment with, to ascertain the eMAG's crucial performance per watt per dollar stats, what on Earth is Ampere doing to ensure it too isn't another footnote in semiconductor history?
Taylor told us it comes down to three things. One being that the Armv8 CPU architecture is at the stage where it is ready to be used in server-class processors.
The second is that, in Taylor's view, the likes of TSMC are now churning out pretty decent chips in high volume for customers of all sizes that, in theory, can compete with semiconductors built by the traditionally dominant factory: Intel. It used to be that Chipzilla led the pack, and everyone else followed. Now, especially with TSMC's 7nm on the horizon, even small upstarts can or will be able to get hold of enough quantities of near-leading-edge or leading-edge chips while Intel stumbles around in its 10nm quagmire.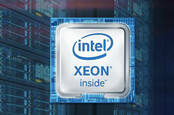 Monday: Intel defector touts Arm server chip. Wednesday: Intel shows off new server chips
READ MORE
Intel is losing its leading edge, in other words, while fabless outfits like Ampere can go to contract manufacturers like TSMC and get volume amounts of competitive chips fabricated. This may give them a fighting chance against rival Xeons. Again, in theory: it all depends on how performant the final silicon is, of course. Ampere claims the eMAG's performance-per-watt will be "compelling."
The third point is that the Arm software ecosystem is maturing for enterprise-class workloads. Up until around about now, it's not always been an easy ride if you've tried to build and run non-trivial tools and applications for and on Armv8 server boxes. If you're used to cross-compiling code, playing with exotic architectures, and are patient, then you've probably had a smooth journey. For folks used to x86, though, it can get a little hairy if you go off the beaten track.
Now, according to Taylor, it's easier to build and run server-grade applications and stacks for the 64-bit Arm architecture.
Also, there is a fourth point we should mention: Ampere has been hoovering up chip designers from Qualcomm, Intel, and Marvell – so the team, while fairly small and nimble, has a lot of experience.
"It's the right time for us to puncture the market," Taylor concluded.
It may also be the right time for AMD's Epyc or Cavium's ThunderX2 to swoop in, or for Intel to respond with another Xeon D family – its answer to the last time rivals tried to rattle its money-stuffed cage in the data center.
You can find some earlier analysis on the Ampere processor, and its place in the market, over on our sister website, The Next Platform. ®
Spooknote
As for the Spectre and Meltdown CPU vulnerabilities – which affects a range of CPU architectures, from Intel's x64 to Arm's Cortex-A families – Ampere's Taylor told us this:
Patches have been installed. As with other Arm-based processors, there are vulnerabilities. For eMAG and all future generations, architectural changes were made and will be made now to address the Arm fix for Spectre and Meltdown.