This article is more than 1 year old
No wonder Oracle exec Kurian legged it – sky darkens as cloudy tech does not make it rain
Sales growth stalls, forecasts missed, stock price falls
Oracle's stock price took a hit on Monday after the enterprise giant saw revenue growth come to a virtual crawl, crucial cloud segments stagnated, and overall performance fell short of forecasts.
Here's a summary of Big Red's first quarter of its fiscal 2019, the three months to August 31, as released on Monday:
Revenues of $9.19bn were up just one per cent from last year's total of $9.1bn.
Net income of $2.27bn was up eight per cent from Q1 FY2019.
Earnings per share of $0.71 were up 10 per cent from $0.61 last year.
Cloud services and license support, the branch that accounts for 72 per cent of Oracle's total income, reported $6.6bn in revenues, up three per cent from $6.41bn in the year-ago quarter.
Cloud and on-premises licensing revenues, nine per cent of Oracle's total haul, saw revenues of $867m, a three per cent decline compared to Q1 a year ago.
Hardware similarly took a hit, as revenues of $904m were down four per cent from last year.
Services revenues of $813m were a decline of five per cent from last year.
Now, clearly Oracle is still a multibillion-dollar business that isn't hurting for cash and profit. And who among us would sniff at a $2.3bn bottom line.
However, the numbers suggest Oracle's cloud business is slowing down after experiencing an eyebrow-raising meteoric rise. This division was pegged as crucial to the database giant's ongoing success and survival, although some questioned the validity of its figures. In any case, it's already seemingly plateauing.
For what it's worth, Oracle changed its reporting structure since this time last year, making year-on-year comparisons of its sub-divisions tricky, however, the cloud and on-prem revenues in Q1 2018 were up nine per cent from the year prior to $7.4bn, and more or less remained the same a year on to Q1 2019. With cloud services and license support revenues only up three per cent, the dip in on-premises sales brought overall revenues down to just one per cent.
Compare for yourself: Q1 2018 versus Q1 2019.
Just over a week ago, Oracle cloud boss Thomas Kurian revealed he was taking extended leave from the company amid allegations that cloud revenues had been overly inflated. Co-CEO Mark Hurd had little to say on the matter today to financial analysts, other than to note Kurian was "taking a break" and was expected to be back at some point.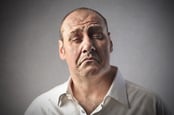 Is someone chopping onions? Oracle cloud boss bids colleagues emotional farewell
READ MORE
Oracle execs, however, remain optimistic that even as the cloud market starts to mature, Big Red's own offerings will prove more attractive than those of competitors like Amazon Web Services in areas such as platform-as-a-service and infrastructure-as-a-service, where CTO and chairman Larry Ellison believes Oracle's Database offering will win out. In other words, cloud is surfing just above flat at the moment, but everything will work out in the end, promise. Fingers crossed.
"Anyone who is shopping for the best database in terms of reliability, in terms of ease of use, in terms of the best cost, they're all going to use Oracle," Ellison told analysts in discussing Oracle's outlook.
Wall Street was not sold on the reassurance. Noting that the revenues fell short of earlier estimates – both of analysts and Oracle execs – the stock price tumbled six per cent to $46.32 apiece in after-hours trading.
CEO Safra Katz tried to explain the misstep to analysts, blaming the shortfall on the fluctuating dollar.
"There was really just some currency difference between when I gave my guidance and what it ended up being," Katz said. "It is basically double the negative that I was expecting."
Anyone expecting a boost next quarter also looks to be disappointed. Katz said that she expects Q2 revenues to only see a gain of between zero and three per cent. Meanwhile, we've heard of at least one round of layoffs within the biz in the past month – if you're aware of any details, please let us know in confidence. ®