Microsoft Azure gains Availability Zones and Immutable Blobs
It's WORM storage all round as Immutability goes to General Availability
Microsoft has announced two more Azure availability zones and hit the red button on Immutable Storage in what must have been a breathless few days for its Azure team.
Keeping the Azure lights on
The West US 2 and North Europe regions have gained Azure Availability Zones as Microsoft was still reeling from the discovery that its South Central US region was anything but available earlier this month.
After publishing an impressively open preliminary report into what went wrong in Texas, Microsoft flicked the switch on general availability, adding to Availability Zones already present in the Central US, West Europe and France Central regions.
An Availability Zone is a unique physical location in each Azure Region and is made up of one or more data centres equipped with independent power, cooling and networking.
Microsoft has typically insisted on at least three separate zones within a given Azure Region. Data and applications are replicated over the zones giving a, er, claimed 99.99 per cent VM uptime.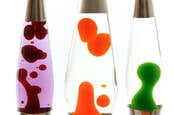 Microsoft: Blobs can be WORMs in the new, regs-compliant Azure
READ MORE
That uptime is written into the Service Level Agreement (SLA) and compares well to the 99.9 per cent uptime for a single instance VM using premium storage.
Following what Microsoft has continued to refer to as the "incident" in the South Central US region, the arrival of more Availability Zones will be welcomed by twitchy customers.
Immutable Storage hits the big time
After a preview back in June of the superhero least likely to score its own Netflix series, the Immutable Blob, has now hit general availability in all public regions. After acquiring its powers via a paper-cut from a radioactive stack of financial regulations, this hero allows Azure admins to create Blobs (which are generally massive amounts of unstructured data such as documents) that can be created and read, but not updated or deleted.
Microsoft said the storage option will help financial institutions and other regulated industries address the likes of SEC 17a-4(f), CFTC 1.31©-(d) and FINRA. So there's no need to be worried about signing up for Azure, ok? The spectre of GDPR will, however, require admins seeking to use the new toys to consider carefully how best to deploy them in affected regions.
Administrators now have the ability to define time-based retention policies for the length of time that data will remain immutable as well as setting legal holds to make data immutable for an indeterminate period (until the hold is cleared.) The policy is independent of Blob storage tier.
A GPv2 account is required for the feature, and bean-counters will be delighted to learn that there is no additional charge for using it. ®