Buried in the hype, one little detail: Amazon's Alexa-on-a-chip could steal smart home market
But then again, it doesn't actually exist, so...
Analysis Amid the enormous bundle of digital-assistant devices and technology Amazon super-hyped this week, one particular component has the potential to change the future of the smart home market.
It's hardware that, in theory, would allow any manufacturer to make their products work with the Alexa system.
The Alexa Connect Kit is effectively an Echo-on-a-chip, and we're told it will allow people to use their voice to control products fitted with this custom chipset. Amazon's voice recognition and cloud-based artificial intelligence technology, accessed via the chip, will figure out what people want, and issue the relevant commands to the appliance.
The web behemoth said several big companies – including blender specialist Hamilton Beach and monster corp Procter & Gamble – are already working the chipset into their gizmos and odds and sods, so that the gear can be controlled like an Echo assistant.
It even quotes Hamilton Beach's VP of sales saying how great it is. "We've been surprised at how easy it is to use the Alexa Connect Kit to prototype devices and create Alexa commands with just a few lines of code," said Scott Tidey on the relevant Amazon webpage.
If this is true, Amazon has managed to do what Google and Apple have tried and failed to do so far: provide a simple and effective way to take its Alexa system, and drop it into a virtually unlimited number of products.
It would push the extremely popular voice-command approach into the future: where the world of device manufacturers can add a valuable new function without having to devise and built out their own infrastructure. And it could herald the start of the smart home that people have imagined for decades – one that works easily and simply, rather than requiring endless apps and routers and compatible products and protocols.
There's only one issue: there's no evidence that it actually exists or works, at least in a practical sense.
Register
Amazon certainly wants it to exist. But right now, any manufacturer interested in adding voice control to their appliance has to "register their interest" in the Alexa Connect Kit "preview."
That preview is little more than an online form asking for your contact details and likely use of the hardware. And Amazon makes it plain it's in the very early stages.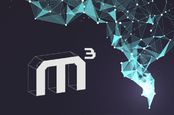 Who are you going to ask about AI? Alexa or our 40 experts?
READ MORE
"We will accept a limited number of applications to the ACK preview to refine our offering and deliver new smart devices for customers," it notes. "We encourage all device makers to register their interest by applying here."
And while Amazon claims this magic chipset was used to produce the smart microwave it announced this week, we strongly suspect that painting the microwave as using its "Connect Kit" is turning things upside down.
It is far more likely that Amazon took a white-label microwave and tried to figure out how to add Alexa to it without redesigning it – and naturally enough came up with idea of a creating a separate chipset that it can slot in.
And then some bright spark realized that this might be a huge winner for the company: if you give device manufacturers to ability add Alexa simply and easily – and separately – you can dominate the market.
But getting from a single example project – an internet-connected microwave – to producing a one-size-fits-all chipset that you can sell to third parties that will work with an enormous range of hardware requirements is a huge undertaking. And quite likely just not possible in the way that Amazon is implying.
Flat fee
Currently, it is proposing that people will be able to buy the "hardware module" for a "low, upfront fee that covers your ongoing use of the ACK cloud service."
It states explicitly that it won't charge for cloud services: "ACK enables you to turn a previously ongoing and variable cost of managing your own cloud service into a fixed, one-time cost, enabling more certain business planning." That is a business plan that makes no sense and we imagine will be subject to change.
Amazon has also provided zero information about the actual "kit": no processor details, no chipset data, no memory specifications, or anything at all in fact. We have asked, of course. But we fully expect to get no response for the simple reason that the details don't exist.
So, in summary, yes, great idea. In theory. But you only have to look at how Apple have struggled for five years now with its HomeKit system – and let's be honest, Apple is no slouch when it comes to hardware – to see how difficult this would be to turn from concept to reality.
Alexa, don't hold your breath. ®
PS: Funny how during a press conference this week announcing the new internet-connected gear, which went on for over an hour, Amazon didn't mention data privacy at all.