Hewlett Packard Enterprise UK is grouping its disparate cloud businesses, scrapping the brands of services outfits it has bought and moving the whole thing to a hipster village in East London.
The hardware giant had seemingly failed to get with the cloud programme: it ditched the public cloud service offered to customers some years back, and watched from the sidelines as AWS, Microsoft and Google scooped up customers wanting to consume tech as a service.
But HPE started to make moves in 2017, buying up Cloud Technology Partners (CTP) a year ago - one of the largest application migration services to AWS in the US - and slurping RedPixie, a relative minnow which provided a similar app migration services to UK customers but for Microsoft Azure.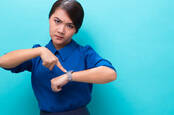 HPE: Only 5% of our kit is sold as-a-service. So now we're really getting our aaS in gear
READ MORE
Both of those brands will go the way of the dodo in the UK, and instead HPE will merge the businesses and go to market under the existing Pointnext Hybrid Cloud brand. The unit is being run by Dirk Anderson, who was previously MD at Red Pixie.
HPE's current local storage boss Graham Benton will run a team of 14 cloud sales people from 1 November, with 11 pulled across from Pointnext and three more to be hired. A process to replace Benton is expected to begin soon.
The business will also house 150 engineers to deliver the services, with most of them coming from Red Pixie and CTP.
Red Pixie founder Mitchell Feldman will operate as a "digital officer" sources told us, but it sounds as though he'll be running marketing of hybrid cloud. The "Fear No Cloud" campaign is set to hit billboards any time soon and is supposed to expunge perceptions that HPE is anti-cloud.
Pointnext Hybrid Cloud will be based at Red Pixie's offices in hipster cove Shoreditch. The size of the premises leased has doubled, sources told us, and as such HPE has reduced its floor space in its city-based HQ.
Earlier this year, HPE squeezed out GreenLake Flex Capacity bundles, including ProLiant for Microsoft Azure Stack; HPE Synergy 480 compute modules; HPE 3PAR StorServ 8200 and 9450; HPE SimpliVity 380; HPE ProLiant BL460c server blade; and HPE StoreOnce.
There is a big climb ahead for HPE because just 5 per cent of its global revenues are transacted under a services contract. So while HPE seems to be gradually getting its act together, selling private clouds, reselling public clouds and Azure Stack, success is by no means assured.
The company's strategy to provide the infrastructure for the biggest providers of clouds has ostensibly failed: the Cloud Server line is now being sold to tier two and three cloud services businesses because the largest ones prefer to buy from lower-cost ODMs in China.
An HPE spokeswoman told us: "Every IT decision maker knows that they need to embrace the cloud to stay competitive, but they often don't know where to start. HPE's 'Fear No Cloud' campaign which is launching here in the UK is our declaration that no matter where a company is on their journey, HPE Pointnext can equip these IT decision makers with the know-how they need to succeed."
She added: "Our acquisition of RedPixie has been a great success and we are investing in growing the HPE Pointnext Hybrid Cloud business following the launch of our service portfolio earlier this year." ®
Similar topics