This article is more than 1 year old
Open-source alt-droid wants to know if it's still leaking data to Google
Challenge accepted? You can download /e/ now
/e/, a Google-free fork of Android, reached a milestone this month with its initial ROM release. It's available for download, so you can kick the tires, with nightly builds delivered via OTA (over the air) updates.
El Reg interviewed the project's leader, Gael Duval, in the summer. Duval launched and led the Linux Mandrake project. Back then it was called "eelo", but has morphed into just /e/ – which autocorrect features won't try to turn into "eels".
The project is significant in that the European Commission recently noted how few people switch platforms. If you're on Apple or Android today, the chances are you will be on the same platform, plugged into the same "ecosystem" of peripherals and services, in 10 years. So it wants more variety and competition within the Android world.
/e/ derives from LineageOS, itself a fork of CynaogenMod, so it can run on around 30 phone models including the Samsung Galaxy S7, and several recent-ish OnePlus devices.
As he discussed in our interview, Duval confirmed that /e/ sidesteps Google's insistence on location services at startup by using Mozilla's instead. Bearing in mind that Mozilla receives a hefty sum - in the past years it's been around £300m pa - from Google, let's hope that this continues functioning. It would be a shame if it didn't.
For mail, /e/ uses a fork of K9 and for SMS, Signal.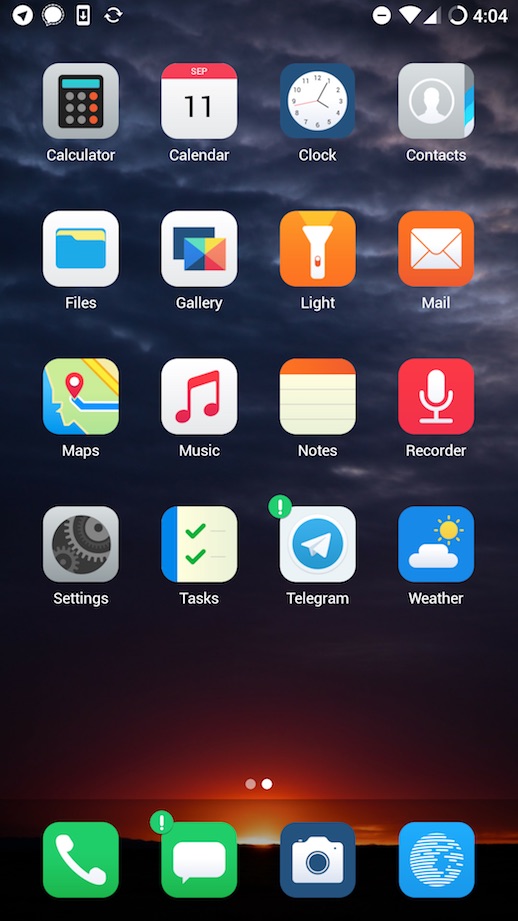 The /e/ launcher
Next to come are weaning the device off Google's DNS service and supporting LinageOS 15. In the long run Duval said he looks forward to a standalone /e/ app repository.
He has also invited the public to monitor for /e/ inadvertently allowing data slurping. "Can you find any parts of the system or default applications that are still leaking data to Google?" he asked.
It's early days – and /e/ can't build a de-Googled phone on its own. It needs services companies, phone makers and the big networks to support the initiative. So far they've grumbled lots about Google's dominance – but done very little to nurture an alternative.
You can find out more here, while there's documentation and more details here. ®