Juniper Networks this week pulled the covers off the latest in its Contrail range, a carrier edge product called Contrail Edge Cloud.
The Gin Palace said the software targets applications like base stations, hub sites, and switching sites.
Integration with Red Hat's OpenStack IaaS platform allows Contrail Edge Cloud to run compute nodes and VMs from a central location, without needing a control plane at remote sites. Kubernetes (such as Red Hat's OpenShift Container Platform) provides container orchestration.
Edge Cloud has Contrail's Networking for workflow, policy, and service chaining baked in; as well as Contrail Security for telemetry and policy enforcement. The whole thing is based on the Linux Foundation's Tungsen Fabric project.
Red Hat's Ceph provides storage; AppFormix handles analytics for performance and health monitoring; and cSRC/vSRX provides security for containers and virtualized instances.
IEEE kicks off Ethernet demand assessment project
Standards body the Institute of Electrical and Electronics Engineers last week kicked off a year-long worldwide effort to measure the demands applications are putting on faithful old Ethernet, looking for input that will affect to future Ethernet standards.
The "IEEE 802.3 Industry Connections New Ethernet Applications Ad Hoc" (props for the snappy name) will have a particular focus on emerging applications and markets for Ethernet networking, such as automotive networks.
Announcing the ad-hoc, chair John D'Ambrosia is quoted as saying: "The diversity of demands on Ethernet networks has exploded... and now it is time to reassess industry's current and foreseeable bandwidth needs around the world."
Arista targets fundies with low-latency slurp
If Arista ramped up its M&A activity, it would probably get a lawsuit from Cisco accusing it of copying Switchzilla's strategy. Last week, the networking upstart slurped Metamako, an Australian supplier of the low-latency networking kit so beloved of algorithmic traders.
Metamako's special sauce is its use of FPGAs, which it claims deliver Layer 1 switches with latency of five nanoseconds and below for switching operations and 55-nanosecond aggregation.
NDN daemon inches closer to production
The Named Data Networking (NDN) project team this week emitted version 0.6.3 of NFD, the NDN forwarding daemon.
NDN embodies the principle that network users are interested in content rather than hosts, so content should be the basis of how information is retrieved.
Those interested in experimenting with the daemon were told this will be the last release using "NDN packet format version 0.2.1", with future releases to encode to a new format.
Ubuntu systems older than 16.04 are no longer supported, and the new daemon is compiled to the C++14 standard.
Cloudflare joins the secure BGP club
Among a flurry of PR supporting what it dubbed "Crypto Week", Cloudflare said it was implementing Resource PKI (RPKI), an internet standard that secures BGP route advertisements.
Its aim is to block BGP hijacking, in which either accidental or malicious route advertisements send traffic to the wrong network (for example, because your network is telling the world that's the best way to reach YouTube).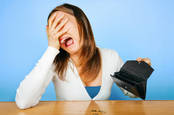 AWS DNS network hijack turns MyEtherWallet into ThievesEtherWallet
READ MORE
Not only can that make chunks of the internet dark, a BGP hijack was exploited earlier this year in a crypto-currency cyber-heist.
RPKI has been around as a document for a few years, but as is so often the case, adoption is slow, so Cloudflare's decision is welcome. The giant bit barn will find itself in good company, since a group of vendors this month backed a NIST effort to encourage RPKI adoption.
Nuage refreshes virtual platform
Nokia's Nuage Networks has tipped the next version of its SD-WAN platform out the door.
The company described the updated Virtualised Network Services product as "SD-WAN 2.0", providing orchestration for services across "data centres, public cloud services, SaaS provider clouds and enterprise branch sites".
Nuage's announcement highlighted peripheral virtualisation (WLAN controllers, VoIP gateways, IoT agents and the like), support for third-party virtual network functions (VNFs), x86-based CPE management, and service chaining in the data centre or the cloud.
CAIDA releases DoS data to researchers
Boffins researching denial-of-service attacks and mitigations: your fellow boffins at the Centre for Applied Internet Data Analysis have published a data set that might be of interest to you.
Published here, the "CAIDA Randomly and Uniformly Spoofed Denial-of-Service (RSDoS) Attack Metadata" was collected by the University California, San Diego's Network Telescope between March 1, 2015, and February 28, 2017.
CAIDA explained: "We processed five-minute intervals of the raw telescope data extracting the response packets sent by victims of randomly and uniformly spoofed Denial-of-Service attacks."
The data is hosted at the Information Marketplace for Policy and Analysis of Cyber-risk and Trust (IMPACT), here, for researchers with IMPACT accounts (for now, anyway, because IMPACT has fallen prey to US research spending cuts and will end in December).
Stop what you're doing, this is $IMPORTANT …
… at least to IMAP developers. Software researcher Barry Leiba has proposed a standard letting IMAP flag items as "important".
RFC 8457 has defined "\Important" as an IMAP attribute, created an IANA registry for it, defined the IMAP keyword "$Important", and registered it in the IMAP registry.
Why bother? Lieber explained in the RFC that IMAP's "\Flagged" designation is user-set, whereas "The setting of '$Important' is expected to be based at least partly on heuristics (generally set automatically by the server)".
Also, while messages can be "\Flagged" for multiple purposes, "'$Important' carries a meaning of general importance, as opposed to follow-up or urgency".
We told you it was important. ®