This article is more than 1 year old
UKIP doubled price of condoms for sale at party conference
Give the punters what they want until they can hardly stand or afford it
UKIP screwed its members at the weekend by doubling the price of branded condoms for sale at the party's conference as supplies started to run dry.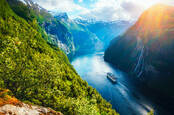 Norwegian tourist board says it can't a-fjord the bad publicity from 'Land of Chlamydia' posters
READ MORE
The youth wing – Young Independence – reused a money-making scheme to flog packs of johnnies emblazoned with the face of ex-glorious leader Nigel Farage and the words, "For when you have a hard Brexit".
A pack of one prophylactic was going for £1 and for those with a greater need, a multipack of four was available for £2. But as demand outstripped supply, those spotty-faced capitalists exploited their electorate.
"We were indeed selling these [corporate UKIP sheaths] on our stall over both days (21 and 22 September) and they proved to be our most popular item," Joe Simons, Young Independence media officer, told The Reg.
"So much so that by the end of the first day we has sold an entire box of 100," he added. "Due to the exceptionally high demand the 4 for £2 offer was dropped on the second day and the price raised to £2 each – at which they still sold out well before the end of the conference."
Some 1,400 tickets to the two-day gathering were sold, so that's a lot of people who may have left that event with a feeling of dissatisfaction. Shame there weren't more to go round.
This isn't the first time UKIPpers have run this stunt: back in 2015 the youth wing sold branded rubbers with the face of Nige and the slogan "Don't waste an election".
The UKIP youngsters said that "so popular" were the latest safe sex hoodies that they may make a return later in the year at the Young Independence Conference on 10 November in Worcester.
So in time-honoured fashion, we thought this might be a good opportunity to canvass opinion among our wider Reg family to develop some themes or slogans to be printed on the next batch of condoms.
Post your comments in the usual place and we'll take the most upvoted suggestions to UKIP. ®