This article is more than 1 year old
Amid Trump-China tariff tiff, Cisco kit prices to resellers soar up to 25%
The price rises Chuck Robbins warned us about are coming
Exclusive In September, Cisco CEO Chuck Robbins warned that America's trade war with China would drive up price tags on technology. Now, The Register has learned those fears have seemingly manifested: Switchzilla has unexpectedly increased its prices.
Robbins' warning came in an interview last month in which he said: "The tariffs that are suggested are across a lot of our core networking products, so it's fairly significant."
The White House has been slapping extra levies, from 10 per cent to potentially 25 per cent, on Chinese-built components coming into the US.
The move is supposed to either encourage American manufacturers to use homegrown parts and factories, to avoid paying the bonus import charges, or force Chinese makers to eat the additional cost. It depends on who ultimately ends up paying the extra levies: the exporter, the buyer, or the final customer. The tariffs are also a means for President Trump to punish China for the Middle Kingdom's era of intellectual property theft.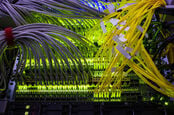 America-China tariff tiff could flip the switch on Cisco price hikes
READ MORE
First, the Trump administration whacked extra tariffs on $50bn of Middle Kingdom gear, and then on an additional $200bn, with more threatened to follow. All manner of stuff, from aerospace and hard drive parts to optical networking cables, has showed up on the lists of products affected. That has – it appears – caused networking tech giant Cisco to nudge up its prices after being forced to paying more for the same incoming components used to build its equipment.
Now, let's say you're a Cisco value-added reseller: you're either going to have to take a hit in your margins, if you can afford that, or pass the costs on to your customers, who aren't gonna like it. In terms of absorbing the extra costs, larger resellers, or those with cash to burn, will have an easier time of it, for now. We imagine most costs will be passed on to customers.
On Monday, a well-placed source in the Cisco reseller channel told The Register: "2,500 part numbers went up by an average of 7.8 per cent," adding that "unlike past price adjustments, this one had no forewarning."
Our source said Switchzilla has promised to honor open quotes for the next 30 days – that is, "current quotes that are already approved," we're told. Cisco also warned resellers not to reopen quotes already in the system, or, if they do, the new pricing will come into force.
People with Cisco Commerce Workspace accounts were told to keep an eye open for a soon-to-be-posted banner advising of the price rises, and a formal statement is anticipated soon.
The price increases vary widely across products, we note from this supplied table of devices apparently affected by Monday's hike in North America – some as much as 25 per cent...
| Product Family | Product Numbers Affected | Average Increase |
| --- | --- | --- |
| WLAN NAB LGBL | 64 | 6.37% |
| Carrier Packet Transport ‑ CPT | 20 | 25.59% |
| Catalyst 3650 Series 10/100/1000 Workgroup Switch | 30 | 4.49% |
| Catalyst 3850 Series 10/100/1000 Workgroup Switch | 63 | 4.13% |
| Catalyst 9300 Series Switch | 22 | 5.95% |
| Cisco 1000 Series Connected Grid Routers | 19 | 6.70% |
| Cisco 3900 Series Integrated Services Routers | 34 | 6.31% |
| Cisco 4300 Series Integrated Services Routers | 54 | 6.29% |
| Cisco 4400 Series Integrated Services Routers | 24 | 5.61% |
| Cisco 5000 Series Enterprise Network Compute System (ENCS) | 10 | 10.27% |
| Cisco 800 Series Products | 52 | 6.72% |
| Cisco ASA 5500 Series Adaptive Security Appliances | 46 | 3.65% |
| Cisco ASR 1000 Series | 36 | 5.81% |
| Cisco ASR 900 Series | 61 | 18.04% |
| Cisco ASR 9000 Series | 100 | 10.25% |
| Cisco ASR 920 Series | 10 | 12.33% |
| Cisco Connected Education | 21 | 5.12% |
| Cisco FirePOWER Security Appliances | 25 | 4.91% |
| Cisco HyperFlex HX Series | 25 | 7.04% |
A spokesperson for Cisco was not available to comment. ®