Microsoft has a digital coworker it wants in your business: Cortana
Windows maker talks up AI and cloud stuff for Ignite show, while knifing passwords
---
Ignite At its Ignite conference in the US on Monday, Microsoft pitched Cortana as a corporate worker, as the software and cloud biz pushes companies to interact with technology via voice.
Javier Soltero, the Microsoft corporate vice president who oversees Cortana, suggested that voice interaction has reached the same level of familiarity as interacting with mobile phones.
Cortana developers can now build business-oriented skills, with the Cortana Skills Kit for Enterprise and if you are granted an invitation.
If voice has arrived, passwords appear to be headed for the exit. The code biz revisited chairman Bill Gates's 2004 prediction that passwords are on their way out.
Fourteen years on, the end of remembering long strings of symbols has come, apparently. All it took was a declaration from Redmond.
"Today, we are declaring an end to the era of passwords," gushed Rob Lefferts, corporate VP of security.
Of course, it's not that simple
If only it were so easy. You may not be surprised to learn that Microsoft's declaration doesn't actually get rid of passwords. It means that the company now supports password-free sign-in to Azure Active Active Directory-connected apps, via Microsoft Authenticator. Instead of a password, users can now employ multi-factor authentication that combines a phone number with a fingerprint, face or PIN.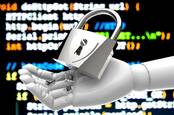 Microsoft 'kills' passwords, throws up threat manager, and APIs Graph Security
READ MORE
The password is dead; long live the PIN. Please be gentle when breaking the news to the makers of password management software and the makers of sticky notes.
Along similar security-oriented lines, Microsoft Secure Score, a corporate security report card, has been extended to Microsoft 365. An integrated find-it-and-fix-it service called Microsoft Threat Protection has come to the Microsoft 365 admin console. What's more, the Microsoft Information Protection SDK and Microsoft Graph Security API are both available.
Adding to IoT
Redmond also – to coincide with its Ignite shining in Orlando, Florida – rolled out Azure IoT Central, its IoT SaaS service, moving it from beta to general release. It's the sort of thing that might be appealing to those who have to provision and manage IoT devices in bulk.
The Windows maker teased "a breakthrough service" for its IoT platform called Azure Digital Twins that allows the creation of digital models of physical environments, in a way that specifies the relationships and processes that link people, places and things therein. It's slated to be available on October 15.
Microsoft also debuted Azure Sphere development kits, to help developers create devices powered by its MediaTek-based secure microcontroller unit (MCU). Azure Sphere has three components: Azure Sphere MCU (hardware), Azure Sphere OS (software), and the Azure Sphere Security Service (recurring revenue).
Meanwhile, Azure Security Center has been outfitted to support IoT security management, monitoring, and remediation.
A slew of IoT-oriented tooling tweaks surfaced too. These include the availability of third-party IoT edge modules in the Azure Marketplace, extended offline support, Azure Blob Storage on IoT Edge, extension updates that bring IoT Edge capabilities to Visual Studio 2017, Jenkins, and Visual Code, enhancements to the Azure IoT Hub Device Provisioning Service, the ability to query device-to-cloud messages in Azure IoT Hub, Azure IoT platform support for Android and Android Things, and a refurbished Map Control API.
Somebody think of the children - with AI!
Microsoft announced a $40m, five-year program called AI for Humanitarian Action, its third AI for Good initiative. The hope is that Microsoft AI will prove better for children, refugees and human rights than it has been for chatbots.
Data scientists dealing with Azure Machine Learning can try automated AI, now in preview mode. Automation here means a bit less fiddling with parameters and setup when designing and training machine learning models.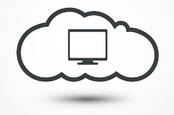 Still holding out on Windows 10? Microsoft tempts upgrade with virtual desktop to Azure
READ MORE
Azure Cognitive Services got a handful of AI-ish improvements related to speech recognition and translation. Its neural network text-to-speech service that supposedly sounds realistic is now available as a technology preview. Version 4 of the Bot Framework SDK debuted.
And to support these various AI-oriented additions, Microsoft talked up the SQL Server 2019 preview, claiming the software is well-suited to providing the requisite real-time data.
Microsoft 365, among various enhancements, underwent an AI injection, a procedure evident in the newly unified Microsoft Search, which will now find files stored locally, in cloud accounts and on the internet in search results.
AI or something like it is helping to blur the background in Microsoft Teams conferences to emphasize people over scenery. It's also a contributor to Ideas, an Office suggestion generator that sounds about as promising as past AI-oriented agents. And Data Types in Excel have arrived to render rapidly changing data like stock prices.
Open data standards
Finally, Adobe, Microsoft and SAP launched the Open Data Initiative to assure that companies retain control over their data, can run their data through AI systems in the hope of finding something useful, and have access to a vendor ecosystem that supports those assumptions.
The trio characterize their effort as an attempt "to eliminate data silos and enable a single view of the customer, helping companies to better govern their data and support privacy and security initiatives."
Practically speaking that means companies using Adobe Experience Cloud, Adobe Experience Platform, Microsoft Dynamics 365, SAP C/4HANA or S/4HANA can move data into and out of a Microsoft Azure data repository without undue difficulty.
Memorial services for the password will be held after the requisite period of mourning – maybe. ®