This article is more than 1 year old
Canadian security boss ain't afraid of no Huawei, sees no reason for ban
They know how to test kit for backdoors, apparently
Canadian Center for Cyber Security chief Scott Jones has told a parliamentary committee there's no need for the country to cut Chinese comms giant Huawei out of its 5G rollout.
Speaking to the Canadian parliament's Standing Committee on Public Safety and National Security earlier this week, Jones said the centre believes the country can test equipment and software for security vulnerabilities well enough that there's no need to follow Australia and America's lead with a blanket ban on Huawei.
In what looked like a dig at Australia's decision to block the vendor from bidding into its 5G rollout, Jones said the Canadian government's "very advanced relationship" with telcos is "different from [that of] most other countries".
"We have a programme that is very deep," he said, particularly in guaranteeing the resilience of "next-generation telecommunications networks".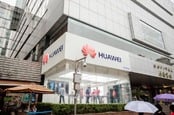 Huawei pleads with FCC to overturn US ban, says it's 'anticompetitive'
READ MORE
Last month Australia formalised a ban that covered both Huawei and ZTE. Prime minister Scott Morrison (treasurer at the time) and comms minister Mitch Fifield advised that it won't be possible to protect networks from Chinese government interference, via China-owned vendors, in the 5G world. The company has long been blocked from participating in Australia's National Broadband Network, and earlier this year Oz took over construction of a Solomon Islands cable to keep Huawei away from the build.
In the US, the FCC has drafted a rule blocking carriers who receive universal service funds from using Huawei kit, something Huawei is trying to overturn.
Jones' statement came in response to a question asking: "Five Eyes allies have come out against Huawei... many people are wondering why Canada would not..." (about 16:50:35 in the audio published here).
He responded: "We have a very well-established relationship with all the telecommunications providers in Canada, to raise that resiliency bar regardless of the vendor."
Jones emphasised the importance of looking at network security as "an entire system" – increasing networks' resilience wherever a threat might come from, defending the supply chain, buying products known to be secure, and using them securely.
"It's really trying to address all of the risks, and not just one specific one," he added.
He also noted that blocking based on country doesn't fit with how the telecommunications industry works, where "almost everything" is manufactured "around the globe".
Jones said Canada was in touch with Australia and the US and has explained its testing regime, which uses Huawei-funded "white labs" where products are tested for interception backdoors or "kill switches".
As The Globe and Mail explained, Huawei already works under some constraints in Canada. The company is not allowed to bid into telcos' core networks, is blocked from federal government contracts, and is not allowed to manage equipment from offshore locations. ®