This article is more than 1 year old
'This is insane!' FCC commissioner tears into colleagues over failure to stop robocalls
US fines two scumbags $120m but still the calls carry on
It was supposed to be a moment of victory: the FCC had tracked down two people responsible for making tens of millions of robocalls in America, and is planning to fine them $82m and $37.5m respectively.
"This is the Commission's first major enforcement action against a company that apparently commandeered consumers' phone numbers," the federal regulator proudly announced at its monthly meeting.
FCC chair Ajit Pai was typically puffed up: "This proactive strategy follows through on what I said shortly after becoming Chairman: combating illegal robocalls would be the FCC's top consumer protection priority – which it was not during the previous three years."
And then it came to Commissioner Jessica Rosenworcel who was not in any mood for yet more back-slapping.
"Both my phones up here got a robocall since the presentation started," she told the meeting. Pai immediately interrupted her with a joke about who might be calling her. "What is happening is not actually funny," she shot back.
"If you think we're drowning in robocalls now, get ready," she warned, and quoted a report that predicts that half of all cellphone calls next year will be robocalls, most of them coming from scammers.
In the past few years, the number one complaint from phone owners has been robocalls and, with the government refusing to take serious action, the problem is only getting worse. While the FCC was pumped to be fining two people, Rosenworcel made it plain that its actions are far, far too little.
"This is insane," she said to her colleagues and FCC staff. "It's great that this agency is issuing a forfeiture order. But it's crazy to think that these individual actions are going to do the trick and staunch the flow. With this one-by-one effort we are trying to empty the ocean with a teaspoon."
Hello? Yes? This is easy money calling
She is, sadly, right. Robocalls continue to explode as new technology made it easy to spoof numbers and telecoms companies refuse to track down and block offenders, in large part because they make money – billions of dollars a year - from the process.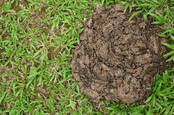 Robocall scumbags already target Hurricane Harvey victims
READ MORE
Fortunately there is a solution: a federal regulator that oversees these companies that can oblige them to act - the FCC. But it has refused to take the kind of action that will actually result in consumers no longer receiving robocalls and has instead engaged in policy theatre with proposals we previously identified as "useful as a chocolate teapot."
Back in October 2016 – two years ago – the-then FCC chair Tom Wheeler slammed mobile operators for going too slowly and threatened to take action against them if they didn't come up with a proper plan within six months. Six months later, Pai was in power and literally nothing had happened. And still hasn't.
Rosenworcel is fed up. "We need a better approach," she railed. "We need to develop a policy statement to articulate this agency's goals and efforts to reduce robocalls. We need to set deadlines. It has been roughly two years since this agency identified SHAKEN/STIR as a call authentication technology that can reduce robocalls. In the meantime, Canada went ahead and set a 2019 deadline to put this technology in place. We should be doing the same as our neighbors to the north."
Strike three
She also called for the so-called "strike force" that was created to deal with robocalls and has been left to lapse under chair Pai to be renewed. "We should have field hearings and seek technical expertise from far and wide," Rosenworcel stated. "Closer to home, we should respond to every outstanding court remand on robocalls and petitions before this agency expeditiously."
She also noted that the FCC was embarrassing itself with its inaction. When NBC reported on the massive increase in robocalls this week, the FCC gave the news program a single quote from an unnamed official who said that an "industry led effort is the fastest way" and they "hope some companies will implement it within the year."
"Hope alone is not going to fix this problem," Rosenworcel railed, staring at the person who can make it happen, FCC chair Ajit Pai. "It takes effort," she continued. "And it's time for this agency to offer real robocall resistance, because the flood of these calls is destroying something essential - trust in our communications network."
Pai's response? He started reading from his prepared remarks. "During my tenure as FCC chairman, I've had the chance to set the agenda…" ®