This article is more than 1 year old
Eat my shorts, watchdog tells every city mayor in the US – FCC approves $2bn 5G telco windfall
The Simpsons meets next-gen mobile broadband policies
If you were to pick a moment in which America's telecoms regulator disappeared down the rabbit hole at its monthly meeting, it would probably be when the chairman of the Federal Communications Commission (FCC) Ajit Pai provided a full "up is down" statement.
"I salute Commissioner Carr for his leadership in developing this order," Pai said today of his fellow commissioner Brendan Carr while discussing a plan to set a federal limit on what local and state governments are allowed to charge telecoms companies to add new 5G mobile cell sites on their property.
"He worked very closely with many state and local officials to understand their needs and to study the policies that have worked at the state and local level. It should therefore come as no surprise that this order has won significant support from mayor, local officials and state legislatures."
There's only one problem with this statement: it is wholly, provable incorrect.
In fact, the FCC just closed a short public comment period in which a very large number of mayors, city officials, and state legislatures explicitly stated the opposite: that they were entirely opposed to the plan.
You can read the letters. They are online. Among the cities implacably opposed to the measure: New York, Los Angeles, San Francisco, Philadelphia, Chicago, Las Vegas, San Diego, Seattle, Cincinnati, and Delaware.
And how exactly does Pai say mayors support the plan when his own office received a letter the United States Conference of Mayors that began: "The Order establishes an unreasonable and unworkable standard of what constitutes an effective prohibition, which will impose costs on local governments and interfere with public safety and other local protections that are the heart of localism"?
Signatories
That letter was also signed by the National Association of Telecommunications Officers and Advisors, the National League of Cities, the National Association of Counties, and the National Association of Regional Councils.
And yet somehow, Pai's takeaway was that they support the federal government's efforts to take away their decision-making powers and revenues because… well, why? According to Pai's logic, because they love the promise of fast 5G mobile networks – none of which are commercially available yet - more than their own rules and citizens? Such was the almost universal outcry against the FCC's plan that even Pai was forced to admit "to be sure, there are some local governments that don't like this order."
But then he immediately explained why: "They would like to continue extracting as much money as possible in fees from the private sector, and forcing companies to navigate a maze of unnecessary hurdles to deploy wireless infrastructure."
Even a telecoms executive would think twice before coming out with such a brazenly one-sided and wildly inaccurate statement, but that is seemingly no barrier for the head of the federal regulator who is supposed to represent the face of objective policymaking.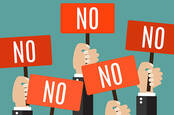 US cities react in fury to FCC's $2bn break for 5G telcos: We'll be picking up the tab, say officials
READ MORE
The sad truth is that the FCC has more than ever come to resemble a Boys' Club with the three majority commissioners sharing jokes, jibes, and personal photos in the middle of policy debates of national importance.
This month Carr joked about running out of boring material to read his kids before they went to bed because Pai was so busy scrapping regulations. They chuckled together as the rest of the room cringed. And fellow commissioner Michael O'Reilly put pictures up of his kids before going on to discuss the next item on the agenda.
Cracking us up
Before each vote, the commissioners – for no good reason – read a little speech full of quips and pop culture references that are seemingly designed only to amuse one another. This month Pai went with a Frank Zappa quote.
This frat-boy atmosphere extends to the actual reasoning and argument behind the FCC's proposals. Trump-style machismo leads to black-and-white reasoning that is so full of internal contradictions, it is actually painful to listen to it.
While Pai was claiming the opposite of reality – that mayors and cities love his plan despite them saying, in print, that they hate it – his colleague Carr just keeps reiterating again and again and again the cable industry's talking point of there being a "race to 5G" to the point that it starts to feel like he's suffering some kind of Policywonk Tourette's. Today, Carr even dragged this strange tick of his into a time machine and waxed lyrical about the "race to 4G."
What race to 4G? What is he talking about? It doesn't matter because the three chums keep chuckling and reinforcing their own detached arguments while the rest of the telecoms policy crowd look on with a mix of confusion and despair.
It's worth noting that the five FCC commissioners are supposed to act as an internal balancing mechanism; each a largely independent thinker and telecoms policy expert in order to provide balance.
Since Pai – a former Verizon lawyer – took over, this shaky balance has come completely off the wheels. Pai pushed for Carr to become a commissioner and persuaded the White House to nominate him. They are old pals. Carr worked for Pai for four years as his legal advisor before Pai promoted him to general counsel and then got him as an FCC commissioner to guarantee him a safe vote on key decisions.