This article is more than 1 year old
Holy smokes! US watchdog sues Elon Musk after he makes hash of $420 Tesla tweet
What goes up, Musk come down, says SEC: Now CEO may have to pay high price
Updated Tesla and SpaceX supremo Elon Musk has been accused of fraud by America's financial watchdog – after he mused on Twitter about taking his automaker private.
The Securities and Exchange Commission's allegations were made in a lawsuit filed on Thursday against the ultra-wealthy showman, and center on this tweet he blurted on August 7: "Am considering taking Tesla private at $420. Funding secured."
In follow-up tweets to his 22 million Twitter followers, Tesla CEO Musk continued: "My hope is *all* current investors remain with Tesla even if we're private. Would create special purpose fund enabling anyone to stay with Tesla"; "Shareholders could either to [sic] sell at 420 or hold shares & go private"; and "Investor support is confirmed. Only reason why this is not certain is that it's contingent on a shareholder vote."
It was all moonshine, the SEC's legal complaint, filed in New York, alleged: there was no funding, and no real move to take Tesla private, it was claimed. Thus, the SEC has charged Musk with fraud and harming investors, and suggests removing him as the automaker's chief exec.
The regulator added that the 'leccy car and space rocket baron "knew or was reckless in not knowing" that his assertions "did not have an adequate basis in fact."
"According to Musk, he calculated the $420 price per share based on a 20% premium over that day's closing share price because he thought 20% was a 'standard premium' in going-private transactions," the watchdog stated, before explaining the story behind the 420 price – a clear dope reference to impress his then-girlfriend, Canadian pop star Grimes.
"This calculation resulted in a price of $419, and Musk stated that he rounded the price up to $420 because he had recently learned about the number's significance in marijuana culture and thought his girlfriend 'would find it funny, which admittedly is not a great reason to pick a price.'"
Weed and tweeting don't mix
The SEC filing said funding was not secured because Musk had never discussed it with any potential financial sources, he had never investigated whether the "special purpose fund" could be created, and he hadn't received "confirmed" support for the proposed transaction.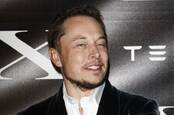 As Tesla hits speed bump after speed bump, Elon Musk loses his mind in anti-media rant
READ MORE
Moreover, his boast that the transaction was certain if it could pass a shareholder vote was also false, the SEC stated in its filing: "He also knew that he had not satisfied numerous additional contingencies, the resolution of which was highly uncertain" when he made that statement.
Investors reacted to the tweets by pushing Tesla stock up 10.98 per cent on the previous day's close, and the SEC said the "false and misleading public statements and omissions caused significant confusion and disruption in the market for Tesla's stock and resulting harm to investors."
As well as "such further relief as the court may deem appropriate," the SEC has asked a New York district court to bar Musk from acting as a director or officer of any public company – such as Tesla, effectively kicking him out as boss.
On August 24, Musk tapped out a blog post rather than a tweet, and in it asserted he had discussed the possible transaction: "I worked with Silver Lake, Goldman Sachs and Morgan Stanley, who have world-class expertise in these matters, to consider the many factors that would come into play in taking Tesla private, and to process all the incoming interest that we received from investors to fund a go-private transaction."
He claimed in the post that those discussions led him to abandon the idea, rather than the fraud probe launched by the SEC shortly after his tweets.
Serious consequences – just say no
The SEC doesn't have criminal enforcement powers, so this lawsuit's outcomes are limited to fines, a temporary ban on being a company bigwig or – most severely – a permanent ban.
"This unjustified action by the SEC leaves me deeply saddened and disappointed," Musk said in a statement today. "I have always taken action in the best interests of truth, transparency and investors. Integrity is the most important value in my life and the facts will show I never compromised this in any way."
Investors reacted to the prospect of a post-Elon Tesla by shaving more than 11 per cent stock off the company's share price after hours.
The Register hopes someone in Musk's organization has secured his phone, because in the face of adversity, his tweets tend towards rants. Meanwhile, the US Department of Justice is also probing Tesla for alleged criminal fraud regarding the Ol' Musky's tweets. ®
Updated to add
Musk and Tesla settled the SEC case over the weekend.
Under the deal Musk will resign from his post as chairman of Tesla and won't be able to stand for reelection for three years. The board must also hire two new independent directors to its board and set up a body to oversee Musk's future communications.
In addition Musk and Tesla will have to pay investors $20m each for the misleading tweets. The deal will also need to be ratified by the courts.
"This matter reaffirms an important principle embodied in our disclosure-based federal securities laws," said SEC Chairman Jay Clayton.
"Specifically, when companies and corporate insiders make statements, they must act responsibly, including endeavoring to ensure the statements are not false or misleading and do not omit information a reasonable investor would consider important in making an investment decision."