Swedish ISP spanked for sexist 'distracted boyfriend' advert for developer jobs
Recruitment effort based on popular meme called out for gender discrimination
A job ad using the ubiquitous distracted boyfriend image, fodder for countless social media posts, has been declared sexist by Sweden's advertising ombudsman following a handful of complaints.
The ad, posted on Facebook and Instagram, is based on Antonio Guillem's "distracted boyfriend" stock photo, formally referred to on Shutterstock as "Disloyal man walking with his girlfriend and looking amazed at another seductive girl." It has been deemed to violate Article 4 of the International Chamber of Commerce's marketing rules, which say that ads should not discriminate on the basis of gender.
The rules, which echo the goals of recent efforts to make open source communities and technology events more inviting to the underrepresented, state: "Marketing communications should respect human dignity and should not incite or condone any form of discrimination, including that based upon race, national origin, religion, gender, age, disability or sexual orientation."
"The committee finds that the woman in red, who is in focus in the image, through the man's appreciative reaction is produced as a sex object," said the watchdog agency, known as RO or Reklamombudsmannen, in a ruling revealed earlier this month.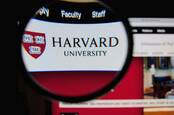 Class clowns literally classless: Harvard axes meme-flinging morons
READ MORE
Bahnhof AB, the Swedish internet service provider responsible for the offending ad, on Monday took to Facebook to defend its recruitment effort.
The company, which is seeking to hire a salesperson, operations engineer and web designer, among other positions, said it used the distracted boyfriend photo to suggest its jobs have head-turning appeal. In its post, the company insisted its aim was to depict Bahnhof as an employer attractive enough to tempt those with lackluster jobs elsewhere. It attempted to communicate this message using the distracted boyfriend meme.
In advocating for itself to RO, the company said it wants to make clear that it used the image without any sexist or discriminatory intent. It also noted that two other organizations, Swedish pastry maker Delicato and the Royal Armory (Livrustkammaren), had used the picture for their own advertisements.
On Facebook, there were enough angry complaints about political correctness run amok to Bahnhof's post that the company followed up by asking people not to make personal attacks or death threats.
Social media fulmination aside, the RO decision isn't likely to have much impact beyond spreading Bahnhof's recruitment campaign more broadly since the watchdog organization, by its own admission, has no power to sanction advertisers or impose fines. It says advertisers are expected to follow its decisions, but compliance is voluntary.
On its website, Bahnhof says that women and men should be paid equally for the same job, that they should be afforded equal opportunities, that working conditions should be suitable for everyone, and that no worker should be subject to harassment or discrimination. Silicon Valley has yet to get there. ®