The launch of the Google's Pixel 3 has become the leakiest since an Apple employee left a prototype iPhone 4 in a bar.
After a batch of Pixel 3 test units were stolen and went on sale on the black market, the trickle of photos and benchmark scores over the summer became a flood. The latest revelation leaves Google with little new to announce in New York on 9 October except price and a launch date.
Both Pixel 3 models continue with a single-sensor camera unit. Unsurprisingly, the devices use Qualcomm's Snapdragon 845 chip. Qi wireless charging has been added to at least the XL, possibly both, and Google will sell a Pixel-branded Qi dock. The 3 XL contains a cutout or notch and an edge-to-edge display, while the regular-sized 3 doesn't. Google killed off the audio port last year.
So here is another batch of leaks I told you about, exclusively brought to you by me and @MySmartPrice. Find yourself a full video and a number of Pixel 3 renders showing basic features down in this thread itself! I hope you like them! #Pixel3#GooglePixel3#MadeByGoogle pic.twitter.com/ZAfvz7dPxc

— Ishan Agarwal (@IshanAgarwal24) September 27, 2018
The latest leaks are marketing videos – compiled into a YouTube clip (the irony) below.
The Pixel has gained its reputation almost entirely on its camera capabilities, with a deep investment in computational imaging (HDR+). As we found over several weeks, no single flagship smartphone camera triumphs in all categories, but the restrained photos produced by the Pixel are consistently the best in many situations. It's left Apple playing catch-up.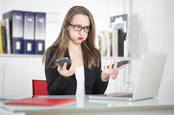 You want to know which is the best smartphone this season? Tbh, it's tricky to tell 'em apart
READ MORE
That merely leaves the price. Google has attempted to woo iPhone customers with a slick locked-down experience (neither Apple nor Google include a slot for memory cards), and Apple-like pricing.
At £799, last year's Pixel 2 XL was even more expensive than the iPhone 8, a four-year-old design. However, the unsung iPhone XR – also due to ship at the end of October – is much improved over previous models, offering FaceID, minimal bezels, and a greater battery life than any other iPhone (which admittedly isn't saying much).
With the iPhone XR priced at £749 (64GB) and £799 (128GB) it's likely that the Pixel 3 will remain "Apple-tax compatible". Anything else would represent a major shift in strategy.
Pixel sales have been unimpressive if you consider it a mass-market product, but were pretty respectable for a niche phone, and presumably the high price, high margin segment is where the Pixel is trying to win customers. This is rational – nobody wants to duke it out with Chinese vendors in a low-margin scale business.
A notch is not all Google has borrowed from Apple. A spokesperson told the tech publication with the largest UK readership (us): "We're very happy to put you on our waiting list should spaces open up for the 10/9 event."
This sounds familiar. Where did they get that line from? ®