This article is more than 1 year old
Hacky hack on whack 'Hacky Hack Hack' Mac chaps hack attack rap cut some slack
Translation: No jail time for Oz Apple file teen thief
The Australian teen who last month admitted hacking into Apple's internal network and stealing data from the Cupertino giant has been spared jail.
A magistrate judge in the Melbourne children's court sentenced the young man – now an adult at 19 but who was 16 at the time he broke the law – to eight months probation with no conviction to his record. As he was a minor at the time, the lad's name was not given.
"Your offending is serious, sustained and sophisticated," the beak was quoted as saying. "You knew what you were doing was wrong."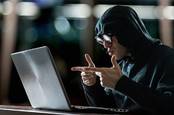 No, the Mirai botnet masters aren't going to jail. Why? 'Cos they help Feds nab cyber-crims
READ MORE
The Melbourne teen fessed up last month to a pair of criminal charges, admitting he hacked into Apple's systems on multiple occasions back in 2015 and 2017.
Claiming he was only trying to get the attention of a company he idolized, the youth was said to have asked a friend in 2015 to help him tunnel into Apple's network through a VPN service that he then used to sneak into and rifle through the iGiant's systems multiple times. After the connection was cut off, he broke into Apple's network again in 2017 to root around the company's files.
In all, the kid managed to make off with around 90GB worth of Apple's internal docs and code. No personal data was believed to have been included in the teenage fanboi's takings.
After Apple discovered the intrusion, it reported the cyber-break-in to Melbourne police, who had no difficulty gathering evidence for their case, since our would-be Zero Cool decided to keep the pilfered iStuffs in a folder titled "Hacky Hack Hack," on his computer, and hadn't obfuscated his public IP address during his hacking spree. That IP address helped lead the cops to his door.
Hopefully the young man will learn a lot more about opsec when he begins studying criminology and cyber security courses at university in the coming months. No word on whether Apple will have a job offer waiting when he graduates, though anyone who can get into your network from the other side of the planet and lift 90GB worth of stuff is probably at least worth an interview. ®