This article is more than 1 year old
Oracle cloud supremo Thomas Kurian extends temp leave to the heat death of the universe
Friday afternoon – a great time to bury bad news, like the exit of your product president
It's Friday afternoon on the US West Coast, and everyone's playing pingpong in the office. The East Coast is ordering the next round of martinis. The Europeans are stumbling home from the pub. The Australians are hitting the beach.
Anyone by their computer or phone is glued to rolling headlines of Facebook's gigantic security blunder that let hackers screw at least 50 million people. Or reading up on Intel's chip supply drought. Or reeling from America's borderline moral breakdown.
So, what a perfect time for Oracle to announce the resignation of its cloud guru Thomas Kurian, who until now was on "extended leave."
In a filing [PDF] to the US financial watchdog, the SEC, the database giant noted:
On September 28, 2018, Thomas Kurian informed Oracle Corporation ("Oracle") that effective immediately he was resigning as President, Product Development to pursue other opportunities. Mr Kurian's duties and responsibilities have been reassigned to other senior executives in Oracle's development organization.
Kurian took a break from his $800,000-plus-a-year Oracle job at the start of this month, just days before the Silicon Valley goliath revealed its growth in the cloud had virtually stalled.
That's a market crucial to Oracle's future, as a traditionally on-premises tech vendor, and one that Kurian was overseeing as President of Oracle's Product Organization. He joined the corporation in 2014 to give it a shot in the arm, and transform it into a cloud services and platform vendor.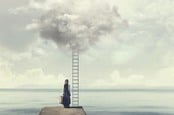 Firefighters choke on Oracle's alleged smoke-and-mirrors cloud
READ MORE
And although Big Red reported healthy cloud revenue numbers after he grabbed the wheel – leading to rumors he could be offered a top leadership role – Oracle just recently blended its sales figures for software, platforms, and infrastructure-as-a-service with its on-premises license moneymaker.
We were told this was supposed to reflect its new bring-your-own-license model and customers' adoption of hybrid on-and-off-premises IT, however, the move was interpreted as a tactic to obfuscate its slowing progress in the cloud. Kurian was also among highflying execs named in a lawsuit against Oracle by a pension fund, which accused the IT titan of exaggerating its cloud business revenue.
It was once said by a well-placed source close to the company's inner workings, that if an Oracle product didn't have the word "cloud" in it somewhere, Kurian wasn't interested in it. So much so, we expected the next Sparc processor to be called the Sparc Cloud Edition, and asked its designers if that would be the case. In the end, the next CPUs were dubbed the S7, M7 and M8, and, well, you don't hear too much about Sparc these days.
Kurian was the helmsman steering the enterprise tech mainstay into new territories and more opportunities. Now he's the one looking for new opportunities – for himself. He has left the business effectively immediately. There will be no Monday morning at Big Red for Thomas. ®