Cisco's Container Platform, launched in January, is now certified to run SAP's year-old Data Hub management platform.
It's a decent scalp for SAP, which built the Data Hub last year to handle data governance, data refining and sharing.
The tie-up wants to integrate data across public clouds (including AWS, Hadoop, Microsoft Azure or Google), private clouds and SAP's S/4 HANA enterprise suite.
SAP said the Cisco Container Platform (CCP) for SAP Data Hub lets customers keep data on their own infrastructure (for compliance or security reasons), but still use public clouds where appropriate, and it lets legacy applications work in hybrid clouds without "the need to lift and shift data".
When it goes live in November, the combo will have two consumption models: on a standalone CCP environment, as software installed on on-premises infrastructure; or CCP on HyperFlex, a software-hardware bundle preconfigured to run SAP Data Hub.
Cisco Cloud Platform and Solutions senior VP Kip Compton wrote that the product's been incubating since June 2018, when the two companies first ran a proof-of-concept.
"This solution creates a Kubernetes-based containerised core for big data capture across a hybrid enterprise, regardless of the original data source or application."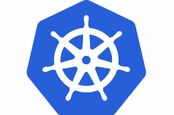 Cisco throws everything it has at containers, hybrid cloud
READ MORE
SAP Big Data architect Dr Lars Dannecker cited CCP's integrated networking, system management, and security features like the Cloud Connect VPN (for connecting data centres) as factors driving SAP's decision.
"The CCP allows to monitor the entire hardware and Kubernetes platform to allow customers to identify issues and non-beneficial usage patterns pro-actively and troubleshoot container clusters with fast pace," Dannecker added.
Other vendors involved include Scality, whose RING provides scale-out file and object storage with "guaranteed reliability, availability and durability", and AVI Networks, which SAP called on for network traffic load balancers.
The joint announcement came at SAP's TechEd event, where the company also revealed version 2.3 of Data Hub, which introduced the product to Kubernetes, and gave it a revamped UI, metadata explorer, and broader native connectivity to other big data platforms. ®