This article is more than 1 year old
Day two – and Windows 10 October 2018 Update trips over Intel audio
Driver snafu thrashes CPUs and guzzles batteries
Barely a day into release and Microsoft has admitted there is a problem with its shiny new OS and chips from Intel.
Using Intel Display Audio? No Windows for you!
As well as the usual complaints from overenthusiastic users reporting freezes during setup and mysteriously vanishing files or apps, a low rumble of dissatisfaction could be heard regarding battery life. One Redditor reported a markedly decreased time between charges while another chimed in with similar woes.
The culprit, according to a support article, could be a compatibility issue with a bunch of Intel Display Audio drivers that can end up sending CPU usage skyrocketing and battery life plummeting.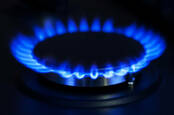 Windows 10 1809: Now arriving on a desktop near you (if you want it)
READ MORE
As such, Microsoft has now put a block on afflicted machines being offered the Windows 10 update, although users can push things through if they really want to. A particularly stunning bit of interface design means that clicking "Confirm" on the warning screen will actually cause the update to install regardless.
Only specific versions of the driver are affected (intcDaud.sys, versions 10.25.0.3-10.25.0.8), and Intel has suggested that users running on its sixth-generation (Skylake) chippery update to version 10.25.0.10 of its driver (which is bundled up in 24.20.100.6286 of the graphics driver).
For its part, Microsoft recommended that affected users hang fire on manually upgrading Windows 10 until the new drivers make an appearance in the update unless customers are happy to get Intel's latest and greatest on their systems by themselves.
Over the Edge
In other Windows 10 news, users have also vocalised issues in persuading the Edge browser to connect to websites, reporting errors such as "Cannot securely connect to this page".
Microsoft has thus far been silent on the issue. Affected users have found themselves disabling and then re-enabling IPv6 support to kickstart the thing back into life. One enterprising soul had to run ipconfig /renew from an administrative command line to restore connectivity.
While Edge problems are unlikely to trouble the vast majority of users, who only venture into it to download a competing browser, a small number have also reported that mapped network drives are also not reconnecting automatically, which, if widespread, is an altogether more serious issue. ®