This article is more than 1 year old
Iron Mike Pence blasts Google for its censor-happy Dragonfly Chinese search engine
Wait until the Veep finds out what Apple is doing for them
US Vice-President Mike Pence has harsh words for Google over its involvement in the Dragonfly search platform, reportedly under development for use in the Middle Kingdom.
The criticism came on Thursday in a scathing speech against China that the Veep gave to the Hudson Institute, a DC-based public policy organization. Shortly after applauding American businesses for increasingly "looking past the next quarter" and not complaining about the tariffs his administration has levied against Chinese goods, Pence laid into the Chocolate Factory.
"Google should immediately end development of the Dragonfly app that will strengthen the Communist Party's censorship & compromise the privacy of Chinese customers," Iron Mike said, to hearty applause.
Dragonfly is Google's attempt to create a search engine that complies with the mainland's strict censorship policies. The controversial project would create a filtered search engine for Beijing while giving Google access to the more than a billion potential customers on the mainland.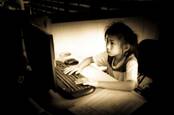 Amnesty slaps Google amid crippled censored China search claims
READ MORE
Both China and Google have been in the crosshairs of the Trump administration recently. China for its escalating trade war, and Google with its perceived slights against Trump and his supporters.
The Chocolate Factory is far from the only company to compromise its morals to get access to China's wealth. Cisco famously helped set up the 'Great Firewall' structure that supports China's massive internet censorship machine, while Apple has admitted to taking down privacy tools targeted at people in China, arguing that the compliance was actually a subversive effort to sneak art into the mainland and not a cash grab.
Pence is not the first to sound alarms over Google's work on Dragonfly. In August, Googlers amassed to push a petition against Google management for agreeing to buid the censored search engine.
So far, however, Google has not caved into the pressure. ®