SCL Elections Ltd, the parent company of controversial data-mining outfit Cambridge Analytica, yesterday pleaded not guilty to a criminal charge of ignoring the Information Commissioner's Office.
The company has been charged by the UK's data regulator with one count of failing to comply with an enforcement notice, a criminal offence under sections 47(1) and 60(2) of the Data Protection Act 1998.
An American citizen, David Carroll, made a subject access request to SCL in January 2017, wanting to know if its Facebook adverts had influenced his vote in the American presidential elections of 2016. Unsatisfied with the spreadsheet of data SCL sent him, he complained to the ICO, alleging that SCL held more information about him than it had shown.
Following some written argy-bargy between the ICO and SCL detailed at the link above, the regulator served a formal enforcement notice on 5 May this year. When that was allegedly ignored, the regulator laid a criminal charge in the courts.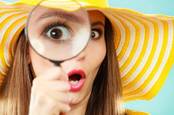 Brit privacy watchdog reports on political data harvests: We've read the lot so you don't have to
READ MORE
SCL was charged with a crime under pre-GDPR laws because the allegedly ignored enforcement notice was issued in early May – before the EU's General Data Protection Regulation became law in the UK through the Data Protection Act 2018.
The Information Commissioner's Office told us: "The ICO is prosecuting SCL Elections for failing to comply with an enforcement notice. Proceedings began on 3 October 2018 when the company entered a not guilty plea. A trial has been set for 9 January 2019 to be heard at Hendon Magistrates' Court."
Section 47(1) of the Data Protection Act 1998 states that anyone who fails to comply with an information notice is guilty of an offence. Section 47(3) states: "It is a defence for a person charged with an offence under subsection (1) to prove that he exercised all due diligence to comply with the notice in question."
The ICO is also pursuing Aggregate Data Services IQ Ltd through the First-Tier Tribunal's General Regulatory Chamber, a specialist civil court for data protection laws. Canadian firm Aggregate IQ has been linked by the regulator to Cambridge Analytica. It has always denied having a closer relationship than that of software developer and client. ®