Man the harpoons: The KRACK-en reawakens in updated WPA2 attack
Belgium, home of fine chocolate, fries-with-mayo, and Wi-Fi key reinstallation attacks
---
The Belgian researcher who last year gave the world the KRACK attack has returned with what he says is a refined version of the vulnerability.
KRACK was first disclosed roughly 12 months ago by Mathy Vanhoef of Flanders university KU Leuven.
It was a protocol attack, meaning any implementations that followed the standard inherited the issue. An attacker could fool WPA2's four-way handshake, causing the victim to reuse nonces – of the cryptographic kind – meant for a single use.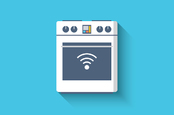 WPA2 security in trouble as KRACK Belgian boffins tease key reinstallation bug
READ MORE
That sent vendors on a patching scramble, but further work on Vanhoef's part led him to suspect KRACK still works. He went public with his follow-up here, ahead of presenting a paper (PDF) to the Association of Computing Machinery's SIGSAC conference later this month.
The tl;dr version is in the abstract of the paper by Vanhoef and his co-researcher Frank Piessens:
We show how to attack the 4-way handshake without relying on hard-to-win race conditions, and use a method to more easily obtain the required multi-channel MiTM [man in the middle].
We systematically analyse all 802.11 features that negotiate or manage keys, and discover that the FILS and TPK* handshake are also vulnerable to key reinstallations.
We show that the updated 802.11 standard is still vulnerable to reinstallations of the group key, and present implementation flaws that affect the security of group-addressed frames.
We analyse security patches of vendors, and discover several implementation-specific key (re)installation vulnerabilities.
Apple's macOS and iOS operating systems both had buggy patches that have since been fixed, Vanhoef wrote.
And there's more – the 802.11v Wireless Network Management (WNM) protocol has provided a path around official patches, via deep-sleep power-saving features.
Vanhoef and Piessens believed an attacker can exploit WNM-Sleep frames to get around Wi-Fi's protocol fixes.
Vanhoef wrote: "The official defence states that a device shouldn't reinstall an already in-use key. However, this defence can by bypassed by first letting the victim install a new key, to then let it (re)install an old key."
He said the attack exploits the interaction between EAPOL-Key frames and WNM-Sleep frames, and it only allows the attacker to reinstall the group key. That made it a low-impact vulnerability.
There's a proof-of-concept key reinstallation attack script at GitHub. ®
Bootnote
* FILS, or Fast Initial Link Setup, was only signed off in June 2017 and isn't in widespread deployment yet. TPK, Tunneled Direct-Link Setup (TDLS) PeerKey (TPK) key, is a handshake designed for direct client-client connectivity, such as connecting from a TV to a tablet without going through the access point.
Similar topics
Broader topics