High Court of England and Wales blocks iPhone Safari privacy suit against Google
'Google You Owe Us' hopes to appeal in cookie-muncher case
---
The High Court has blocked an attempt by British consumer rights advocates to fling a multibillion-pound class-action sueball at Google over iPhone handset tracking allegations. The full judgment (PDF) was handed down in London today.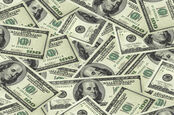 Google coughs up $17m to end Safari STALKER COOKIE brouhaha
READ MORE
The case was launched by Richard Lloyd, previously an exec director of Which?, on 31 May last year. He was acting as a representative of a group of claimants* who used the Safari browser on iPhones in the UK between 1 June 2011 and 15 February 2012 – alleging they had been affected by the so-called "Safari Workaround".
Lloyd and his group "Google You Owe Us" claimed the ad-tracking cookies amounted to a breach of the UK's Data Protection Act (DPA) 1998 and were looking for damages estimated to be between £1bn and £3bn, depending on whose sums you use.
Judge Mr Justice Warby noted that Google's "alleged role in the collection, collation, and use of data obtained via the Safari Workaround was wrongful, and a breach of duty", but nevertheless said the court had to concern itself with "whether the claimants could claim compensation under the DPA" and whether the Court should "permit the claim to continue as a representative action"*.
On those points, he refused Lloyd permission to serve "proceedings on Google outside the jurisdiction" in Mountain View, California, adding that "the claimants, with Lloyd as their representative, had not "suffered 'damage'" as it is defined by within the meaning of section 13 of the Data Protection Act**.
Google, which was represented by Anthony White QC alongside law firm Pinsent Masons, told us: "The privacy and security of our users is extremely important to us. This claim is without merit, and we're pleased the Court has dismissed it."
For its part, Google You Owe Us said it would seek permission to appeal against the ruling.
It added: "Mr Justice Warby also suggested that none of those affected in the data breach had shown 'any interest in the case'." It contended that "20,000 people had signed up to the Google You Owe Us website – with 10,000 in the first week alone". ®
Bootnotes
* This is tricky business in the UK as, under English law, unless every person in the "representative class" has exactly the "same interest" (Civil Procedure Rules section 19.[1]), they cannot have their claim considered as a group.
** This provides that "individuals can claim compensation for data breaches that cause both distress and damage".
*** The ruling goes into minute detail around damages under the DPA which you can read on pages 14 to 20 here (PDF).