This article is more than 1 year old
Surprising no one, Google to appeal against European Commission's €4.34bn Android fine
We'll just take our time here
Google will appeal the €4.34bn fine imposed in July by the European Commission, according to a report.
In July, the Commission determined that Google illegally used Android to maintain its search monopoly. It requested Google provide remedies.
Companies have the right to appeal against competition judgements to the General Court. Such appeals are rarely successful. Intel contested a €1.06bn fine from the commission for abuse of dominant position, and in 2009 the court affirmed the original ruling that it had used rebates and payments to retain its chip monopoly. The legal process can take years, though, which may suit a dominant incumbent.
As we have noted before, eight years elapsed from the commission's ruling against Microsoft to the exhaustion of the appeals process.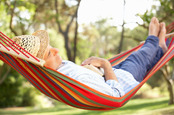 Why Google won't break a sweat about EU ruling
READ MORE
Google has already appealed against the first of three commission investigations into its business practices, over vertical search. The third investigation is into Google's advertising business.
Google's response was that users can freely download third-party apps. "Phone makers don't have to include our services; and they're also free to pre-install competing apps alongside ours," wrote CEO Sundar Pinchai. However, competing apps are only rarely sighted, and uninstalling (as opposed to "removing") key Google apps is not possible.
Google may reportedly pay Apple $9bn to ensure it is the default search engine in the iPhone, or $12.85 per device, according to a research note from Goldman Sachs – an expense few new startup search engines would be able to afford. ®