Puppet Insights arrives to shine uncomfortably bright light on DevOps
Want to know if all that cash you spent on consultants is paying off?
DevOps heavyweight Puppet took the opportunity afforded by its Puppetize Live shindig to fling out a new product to measure DevOps performance.
Due to hit private beta in October, Puppet Insights aims to give a dashboard-like representation, familiar to sales and finance, of the DevOps performance of a business. This is no bad thing, since working out what is actually going on within the bowels of DevOps can be challenging to say the least as managers wade through presentations put together by developers better suited to wrangling code than polishing PowerPoints.
Puppet claimed Insights features "beautiful" dashboards. Beauty is in the eye of the beholder, although the graphs and charts certainly look nice enough from what we saw. The firm also reckoned the tool is easy to use, and it certainly makes for a nice demo. However, as with all reporting and analytics dashboards, the challenge comes in setting things up to match business processes (or implement it as part of a re-engineering exercise).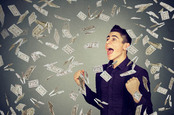 Puppet is a poppet in the eyes of DevOps cash injectors: Automation upstart bags extra $42m
READ MORE
In the case of Insights, Puppet has taken a two-pronged approach. After pulling in data from the likes of GitHub, Jira, Travis CI and, of course, Puppet Pipeline, users can create charts and graphs showing the state of play. While attractive and simple to set up, there is little hugely new here – an enterprising manager could probably persuade a couple of tame engineers to put together something similar.
However, what is new is the Scoring approach, where Insights assigns a credit score-like rating to Velocity and Quality. Puppet is cagey about how the score (out of 100 in the demonstration we saw) is arrived at and bases it on what it reckons is good DevOps practice. Eventually it plans to allow customers to set their own weightings, but the outfit is keen that the formula behind the scenes remains consistent to allow comparisons and benchmarking at all levels.
Insights also makes suggestions on what teams could do to improve their scores, although these are based on Puppet's experience rather than a mystical AI gazing into the heart of DevOps. It is hard not draw a comparison to Clippy ("it looks like you have a lot of quality issues, have you thought about writing less rubbish code?") but to do so is a little unfair. The hints we saw were sensible direction toward containerisation and similar practices. Although we could think of at least one major operating system vendor that could use the former advice.
Puppet expects managers will get most use out of Insights at first, seeing the scores and then drilling down into reports to find out what is actually going on. Deployment-wise, Insights follows the containerised path of the rest of the Puppet line and so can be flung pretty much anywhere.
Existing customers can get their hands on the functionality for free in a private beta, although pricing once it goes to general availability has yet to be decided. ®