Google Cloud Next At the Google Cloud Next conference in London today the adtech company's enterprise tech arm declared that business clients would soon enjoy location restriction policies and other new tools of control freakery on Google Cloud Platform (GCP).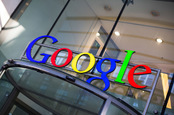 What's holding you back from Google Cloud? Oh, OK... it was hoping you'd say 'lack of hardware security modules'
READ MORE
Google Cloud chief exec Diane Greene also reiterated messaging on GCP's custom security silicon in its cloud servers.
The new location restriction policy will allow sysadmins to control who can create new resources, as well as locking down where cloud resources can be accessed from.
"With the new location restriction policy, coming soon to beta, you can limit where GCP resources are created based on predefined geographical region – for example, you could specify Germany as the only region from which your resources can be created. And with the domain restricted sharing policy, you can limit the set of domains that can access your GCP resources," said Reena Nadkarni, G Suite product manager, in a canned statement.
In addition, G Suite is being expanded to incorporate an alert centre, providing "a unified view that will help admins manage alerts more efficiently" and bring security scares front and centre. Such alerts will, according to Google, include phishing attempt warnings and "information on devices within your organisation that are exhibiting suspicious behaviour or have been compromised".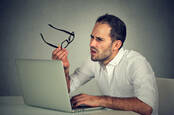 Chinese Super Micro 'spy chip' story gets even more strange as everyone doubles down
READ MORE
The latter is in general availability "at no additional cost" now, while the location restriction policy is "coming soon" with no precise indication of when.
Google was keen to talk up its cloud security credentials at the gig, as the world continues to reel from reports by financial newswire Bloomberg alleging Chinese spies inserted espionage tech onto the motherboards of big American tech companies' servers, including those of public cloud companies. Bloomberg's reporting claimed that custom chips designed by Chinese intelligence agencies were inserted onto the motherboards made by subcontractors, altering their design, in order to help exfiltrate sensitive commercial data back to China for exploitation.
Speaking on stage during various marketing presentations this morning, Diane Greene, chief exec of Google Cloud, commented: "Our security is built into every layer of the system. Our assumption is anything on the network is a risk. There's no sort of perimeter assumptions there. There are proprietary chips that go into every server, every Chromebook, to make sure the operating system has not been tampered with."
'Chasing the competition'
As Next attendees were scrolling through their mentions, a rather lengthy departing shot blog post penned by Amir Hermelin, a product management lead at Google Cloud, was garnering a lot of attention. Having spent his last five years on Google Cloud after first joining in 2011, Hermelin had a few pointed criticisms to make alongside his musings on the greatness of Google's internal culture and products.
He wrote about how Google "chas[ed] the competition" on cloud, opining: "We were pressed to find product market fit amidst fierce competitors that had years of head start (AWS) and armies of sales and marketing teams (Azure). And users still had questions of whether or not we were here to stay."
Hermelin also wrote that while Google Cloud was "led by very smart engineering managers [who] held tenures of 10+ years", these people were more familiar with B2C customers such as Snapchat instead of "the enterprise space", with the product man commenting that this made it "easy to focus away from 'Large Orgs'".
He also pointed to a lack of top-level focus, and said he believed Google had made "insufficient investments in marketing, sales, support and solutions engineering".
Google ranks third in most public cloud vendor rankings lists.
The former Googler also pointed out that while Google Cloud was responding to its customers by building what they asked for, what they were sometimes asking for was AWS's "EC2 (VMs)... on GCP". Praising Google for being ahead of the market, Hermelin said it took the rise of Docker to prompt Google into commercialising its internal container know-how.
Presumably just in case he ever returns to Google, Hermelin also wrote that he thought Google cloud would "surpass" its rivals "five years down the road" – a tall order to go from distant third to more than 50 per cent market share. ®