This article is more than 1 year old
UK.gov withdraws life support from flagship digital identity system
RIP Verify. Finally
It's official: the UK state's expensive-but-comatose digital identity system Verify has been taken off life support.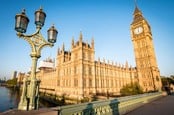 Identity disorder: Does UK govt need Verify more than we do?
READ MORE
The minister responsible confirmed to Parliament yesterday that it will halt funding for the project after cash has been exhausted – and it's up to the private sector to decide whether to keep the vegetable alive.
But it's an unenviable option. The government can no longer guarantee that Verify will be an exclusive or even preferred ID system for public services.
"The Government expects that commercial organisations will create and reuse digital identities, and accelerate the creation of an interoperable digital identity market," said Oliver Dowden, Minister for the Implementation [sic] at the Cabinet Office. "This is therefore the last investment that the Government will provide to directly support the GOV.UK Verify programme. It will be the responsibility of the private sector to invest to ensure the delivery of this product beyond the [stated] period."
It's no surprise – Verify lost the confidence of Whitehall years ago. The project was launched in 2011 (as "Identity Assurance") with the goal of providing a single sign-on ID for public services ranging from tax collection to benefits. The goal was to have 20 million users by 2020. Consultants and the Cabinet Office's Nudge Unit dreamed (PDF) of it playing a role for consumers, too.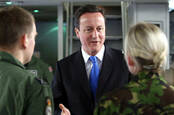 DWP building a separate ID tool as Verify can't cut it, whisper sources
READ MORE
"The days of creating different user names and passwords for every new website are numbered, thank goodness," promised GDS Maximum Leader Mike Bracken* in November 2011.
A successful identity framework would mean departments didn't have to roll their own. But that's exactly what happened. HMRC was obliged to extend the ageing Government Gateway itself, and the Department for Work and Pensions (DWP) decided Verify couldn't cut the mustard for the Universal Credits system, as we exclusively revealed here. DWP also had to develop its own identity system. The other big service, the NHS, never took Identity Assurance/Verify serious in the first place.
People had problems too, as the BBC's Rory Cellan-Jones found in 2014. Two years later, the success rate for creating new identity accounts was just 72 per cent.

Click to enlarge
How it all went wrong
The Cabinet Office and GDS were putting a brave face on it right to the end – while attempting to conceal the cost of the failure.
In July, public administration watchdog the Infrastructure and Projects Authority downgraded its likelihood of success.
Unlike most of the other major projects for which data is provided, the government did not list the budget for the year or the whole life cost of Verify, instead stating: "Exempt under Section 43 of the Freedom of Information Act 2000 (Commercial Interests)."
Over seven years, no one outside The Reg gave the failure as much scrutiny as blogger David Moss. Last year he noted that GDS – originally intended to end the consultancy racket – was providing lots of work for outside consultants. If the government was slow to cotton on to the flop, that's because the Cabinet Office kept its lack of progress hidden as best it could.
Asked to list the main reasons Verify failed, Moss included lack of technical knowledge ("GDS dressing up in Google's clothes doesn't make them Google"), lack of experience, and poor social and interpersonal skills that alienated Whitehall clients.
"We may all hate office politics but you better be good at it if you want to get anywhere," said Moss.
Some of the blame-shifting that characterised Bracken's GDS is evidenced in a Cabinet Office statement. "User volumes have been lower than forecast due to slower than anticipated digital transformation across government," the department said. "Work is underway to develop cross-government agreement on the approach to digital identity in the intermediate term."
Bootnote
Why hasn't Government as a Platform happened, the panel were asked.

Because @govukverify (RIP) was "sabotaged", said @MTBracken.

After the talk I asked him to expand on that but he refused.

Can anyone shed any light on this alleged sabotage?

— David Moss (@DMossEsq) July 4, 2018
* Bracken, alongside other former GDS execs, has subsequently founded a Shoreditch-based management consultancy called Public.Digital to advise governments on how to do digital services as well as Bracken's GDS did. It's even got a book out about it – and its website carries endorsements from Martha Lane Fox, Tim 2.O'Reilly, and David Cameron.