A California man who provided bank accounts to Russian online trolls seeking to monkey with America's 2016 elections will spend the next six months or so behind bars.
Richard Pinedo was sentenced on Wednesday in a Washington DC district court some eight months after admitting to one count of identity fraud in a plea deal with Special Counsel Robert Mueller's office. Pinedo, 28, said that for three years up to December 2017 he ran a website that specialized in the sale of American bank account numbers.
Among his customers were the Russia-based Internet Research Agency – which pumped out Facebook ads and posts that sought to divide America, muddying the waters between truth and fiction, and sowing a little chaos among the population. All of which suited its masters in the Kremlin.
Pinedo told the court [PDF] he obtained the accounts either by opening them himself, or purchasing them from identity thieves.
The amount of cash in the accounts was of less importance than the fact they actually worked, as the idea was to have an authentic US bank account that could be used by people outside the US to set up and verify a PayPal account.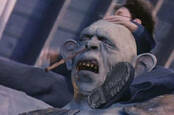 Russian 'troll factory' firebombed – but still fit to fiddle with our minds
READ MORE
"In total Pinedo knowingly transferred, possessed, and used, without lawful authority, hundreds of bank account numbers to aid and abet, and in connection with, the use of the wires in interstate and foreign commerce to defeat security measures employed by [PayPal]," the plea deal reads.
"Pinedo personally collected tens of thousands of dollars, and more than $1,000 during a one-year period, through the sale of these bank account numbers."
Such was the case with the Internet Research Agency in 2016. After getting the dodgy accounts from Pinedo, the group is said to have registered PayPal accounts that were then used to funnel millions of dollars in cash the group used to pay for advertisements and events aimed at tipping public opinion ahead of the Presidential election.
Pindeo was able to escape harsher charges by agreeing to cooperate with the Mueller investigation. Shortly after his plea deal was struck, the Special Counsel's office was granted indictments against the Internet Research Agency and 13 Russian nationals it said were behind the influence operation.
In addition to the six months behind bars, Pinedo will have to serve six months home confinement and perform 100 hours of community service. ®
PS: Facebook today removed "559 Pages and 251 accounts that have consistently broken our rules against spam and coordinated inauthentic behavior" – and by that, it means political disinformation and spam ahead of the US midterm elections.