This article is more than 1 year old
Shortages, price rises, recession: Tech industry preps for hard Brexit
Is it Project Fear? Tech trade doesn't seem to think so
Canalys Channels Forum 2018 Product shortages, additional price hikes and a recession could become a reality if the UK crashes out of the European Union without any sort of trade agreement in place. This was the message that came loud and clear at this week's Canalys Channels Forum in Barcelona.
Some people in the industry are getting jittery and it is understandable: the UK is scheduled to exit the European Union on 29 March, but the shape of that departure is still being negotiated by politicians.
Businesses crave predictability but there is no certainty to the outcome of ongoing talks between Britain's Brexit negotiator Dominic Raab and his EU counterpart Michel Barnier.
Tech vendors are putting contingency plans in place for one of three potential outcomes: a hard Brexit if no deal can be agreed; a soft Brexit; or no Brexit at all – the latter appears unlikely.
Self-confessed Europhile Steve Brazier, CEO at analyst Canalys, told Channels Forum 2018 attendees: "Nobody has a clue today what's going to happen and it's only six months away.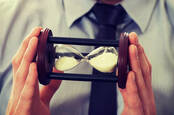 HMRC rapped as Brexit looms and customs IT release slips again
READ MORE
"There's complete uncertainty and chaos. How any sensible business can plan for something that is so unknown... is extraordinary. The real point is it's so close, and yet we know so little."
If Britain remains in the EU, Brazier predicted, the British pound will rise, tech prices will fall and there would be a short-term boom to the economy – tech sales will feel the benefit.
Should the UK negotiate a deal with the EU, which Brazier claimed was "probably the most likely" scenario, the same dynamics are expected to play out: the local currency will get a boost, tech prices will fall and again the economy will be lifted.
"The third scenario is the so-called hard Brexit where there's no deal, or virtually no deal, in which case there will be all sorts of chaos and disruption," the analyst said.
"Most likely, the UK will fall into a recession, possibly a very deep recession, and most vendors and more importantly distributors will have a lot of work to do.
"We may well end up with a model where the UK has different products to Europe, different codes, different approvals, and we are not allowed to ship them from the UK to Europe or vice versa. And there will certainly be product delays."
Tech distributors will need to establish more warehouses in Britain to hold stock, he said.
"The distributors will have to UK warehousing for all goods and won't be able to swap between countries which means there will be delays in imports, which means there will be product shortages."
The Reg spoke to one senior source at a large reseller who voiced concerns about spare parts.
HP and Dell EMC, for example, hold replacement components in Holland and ship them across Europe, typically in one to two days.
"Warranty spares is where it gets difficult," our source said.
"Replacement keyboards come from Holland to the UK, and the faulty part is sent back to Holland. That is two border crossings. If you keep crossing borders, perhaps you rack up more tax. And if customs become difficult, you have a broken PC for maybe a week."
Many vendors at the forum were reluctant to talk to The Register about Brexit – largely because they have been left in the dark by the governments involved. Some were bold, though, and opened up about their preparations.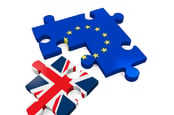 London tipped to lead European data market. Yes, despite Brexit!
READ MORE
"We are preparing for the worst – a hard Brexit," said Craig Booth, UK country manager at Acer. "By planning for the worst we can scale back actions that we take depending on the outcome.
"It is reasonable to assume that we'll have to prepare for an immediate to mid-term impact on the currency that will lead to price rises which will then cause the market to contract."
This is speculation based on the potential outcomes, Booth added, and the company is trying to minimise any frustration for customers and those that sell its kit, and of course itself.
Fiona O'Brien, Lenovo's EMEA chief channel officer and head of operations, told us it has a project team that planned for the various Brexit outcomes. "Of course we have to monitor the situation carefully."
When pressed if Brexit was a good idea or not, she said: "Any scenario where a barrier to trade is enforced makes it more difficult to trade, of course. As a company generally we are hoping and speaking out for open trade, so if there is any impact to open trade that would be a concern, but for now it is very hard to call."
Dell's veep of enterprise channels for Europe, Sarah Shields, said Dell had a team working on Brexit since the day after the referendum.
"We are working closely with the UK government and various advisory boards about what the outcome will be – whether it is a hard or soft Brexit."
The last time we looked, the government seems to be none the wiser about the outcome than the rest of the UK, those on continental Europe or anywhere else. ®