Can UK telco giant BT move its pension scheme increases off the RPI inflation measure and onto CPI? Earlier this year the High Court said no, but now the telco and 300,000 of its pensioners are awaiting the Court of Appeal's verdict on this thorny question.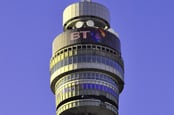 Court throws out BT's plans to reduce pension rates
READ MORE
In January, the High Court of England and Wales ruled that BT was not entitled to move pension indexation from retail price index (RPI) to the lower consumer price index (CPI) rate. BT is keen to cut its huge £14bn pension deficit – and one way of doing that is moving indexation (which determines the annual pension payrise) to the lower rate.
Legal arguments focused on whether the BT Pension Scheme Rules allowed BT to make the change for members of Section C of the scheme, as we reported in January, when Mr Justice Zacaroli took 235 paragraphs over 56 pages to say "no" in great legal detail.
In that judgment, the difference between the two rates was said to be upwards of a full percentage point.
Over the past three days, BT has been arguing that the judge was wrong to find that rule 10.2 of the scheme's 2016 rules stopped it from switching the rate, with nominee pension beneficiary Linda Bruce-Watt's legal team arguing in favour of keeping the RPI status quo.
Part of BT's argument is that when RPI was deprecated by the Office of National Statistics (ONS), that was a sign that it was inappropriate to keep using it. Barrister Andrew Spink, for BT, told the court in his summing up on 11 October:
Regardless of what people 'actually knew', what the rule means is that RPI has to be demonstrated to have become inappropriate since 2002. And we say that conclusion on [the rule's wording] justifies, which we say is right, of itself justifies the judge's approach to this whole section... the draughtsman [of the rule] has chosen the concept of appropriateness to be the touchstone for whether RPI can be departed from and another index substituted.
What, then, makes a measure of inflation appropriate? What is the rationale behind the existence of official measures of inflation? Do they measure, as Spink wondered aloud, "the cost of living" or do they "replicate the experience of inflation in the population at large"? If the question is about the cost of living, Spink told the court, then whose lifestyle are you using as the yardstick? Is that a fair way of doing it? He invited the court to say no.
"Cost of living is a technical term that means the cost of maintaining a particular standard of living for any given individual," he continued. "What one can see from the idea of the cost of living is that this is a rule which is aimed at indexing pensioners and not aimed at maintaining earnings or remuneration or income for the population at large... In fact RPI and CPI are price indices, they measure moves in prices."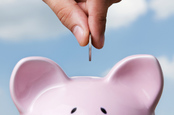 BT: We're shuttering final salary pension scheme
READ MORE
Once a national statistic, RPI was officially dropped by the ONS in 2013 in favour of CPI, which is said to be a more accurate measure of inflation. CPI, however, tends to give a lower rate of inflation than RPI. RPI is still calculated by the ONS due to its popularity among those who benefit from higher interest rates, such as landlords.
Three months after the original High Court judgment in favour of RPI, BT announced it was closing its defined benefit pension scheme to new joiners.
A Financial Times-owned trade magazine, FT Adviser, recently repeated claims from the Unison trade union that pensioners would be left thousands of pounds out of pocket if their pensions were moved from RPI to CPI.
Judgment is expected to be handed down by the end of the year. ®