Juniper shows its intent with
Dev

, er, no, sorry, make that... EngNet
Preaching network-as-software, bidding farewell to the CLI
Juniper Networks has taken the wraps off what will be one of the year's biggest efforts for the biz: the EngNet network software developer toolset and its associated education, technical exchange, APIs, training, and ecosystem.
EngNet's aim, the company said, is to provide enough automation to get rid of the command-line interface that remains the default drivers' seat for big network operations.
Any resemblance to Cisco's DevNet is purely coincidental, naturally. But you'd have to be deaf to have missed how loudly Switchzillans like DevNet CTO Suzy Wee trumpet the way its claimed half-a-million members are feeding networking-as-software back into DNA Center.
The move to "DevOps-ify" networking is also gathering pace in the white box world, a segment Juniper has been courting ever since it open-sourced the Contrail networking stack in 2013.
So, what's EngNet?
Announced at the company's NXTWORK user conference, EngNet is described as a "collaborative community that includes tools, labs, libraries and an exchange of innovative applications to accelerate automation adoption."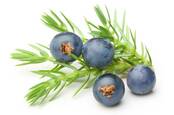 Now, watch this... Network time protocol bugs sting Juniper operating system
READ MORE
That's backed by training via NRE Labs, a free (no "paywalls or creepy web trackers") web-based curriculum to give netadmins training in automation, with a focus on network reliability engineering (NRE).
With an initiative like Cisco's able to attract half a million participants, it seems odd to consider NetOps has suffering from a skill shortage, but that's a big part of Juniper's pitch.
Juniper said individuals, rather than vendors or products, are "the centrepiece of this industry evolution," and EngNet is about developing skills and careers (there you go: Automation isn't about getting rid of humans, really).
EngNet consolidates information about existing programmable tools at the data plane (Juniper's Abstract Forwarding Interface), control plane (the Juniper Extension Toolkit), and management plane (Junos OS scripts for "on-box automation", and PyEZ/JSNAPy/Ansible/Puppet/Chef tools for "off-box automation" managing multiple devices).
The program also includes a community discussion board (J-Net), access to certification, and professional services. ®