This article is more than 1 year old
Your RSS is grass: Mozilla euthanizes feed reader, Atom code in Firefox browser, claims it's old and unloved
The Live bookmarks, preview features, that is
When Firefox 64 arrives in December, support for RSS, the once celebrated content syndication scheme, and its sibling, Atom, will be missing.
"After considering the maintenance, performance and security costs of the feed preview and subscription features in Firefox, we've concluded that it is no longer sustainable to keep feed support in the core of the product," said Gijs Kruitbosch, a software engineer who works on Firefox at Mozilla, in a blog post on Thursday.
RSS – which stands for Rich Site Summary, RDF Site Summary, or Really Simple Syndication, as you see fit – is an XML-based format for publishing and subscribing to web content feeds. It dates back to 1999 and for a time was rather popular, but been disappearing from a variety of applications and services since then.
Mozilla appears to have gotten the wrecking ball rolling in 2011 when it removed the RSS button from Firefox. The explanation then was the same as it is now: It's just not very popular.
Among RSS/Atom fans, there's a more sinister explanation: feeds don't mesh well with the internet's data gathering industry because they allow users to consume web content (though usually not the full text of a site's articles) without triggering the dozens or even hundreds of analytics scripts lurking on web pages. Also, companies like Google and Facebook that have their own mechanisms for content aggregation have a disincentive to promote RSS/Atom apps as an alternative.
Apple removed support for RSS in Safari in 2012. The Chocolate Factory discontinued its Reader software in 2013 and dropped RSS support for Google Alerts that same year. Twitter did the same, removing support for RSS in its API. In June, Google removed RSS feed subscription buttons from Google News.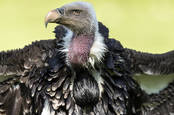 Here's how we made a no-fuss RSS vulture app using trendy Electron
READ MORE
Users of RSS and Atom will still be able to use Firefox add-ons to read feeds, but the native feed preview feature, subscription interface and support for live bookmarks will be removed.
Kruitbosch insists that there just isn't enough usage of these features to justify continued support. Feed previews and live bookmarks are used in only about 0.01 per cent of sessions, he says.
What's more, he says, Firefox's feed code is antiquated and can't easily be brought up to modern standards. "The feed viewer has its own 'special' XML parser, distinct from the main Firefox one, and has not had a significant update in styling or functionality in the last seven years," explains Kruitbosch, noting the there are very few automated tests written to cover RSS-related functions.
Not only is the code difficult to maintain, but its implementation of RSS leaves something to be desired. Kruitbosch says, for example, that live bookmarks don't work properly with podcasts, don't sync, don't register whether an article has been read, and are incompatible with Mozilla's mobile browsers.
The Register asked Mozilla whether it cared to elaborate on Kruitbosch's post. A spokesperson said the company has nothing to add. ®