This article is more than 1 year old
Cabinet Office: Forget about Verify – look at our 3,000 designers (and 56 meetups)
Digital government? Not sure how it is for you, but it's been great for us
You may not have many functional digital government services to use here in the UK – but if you did, they would be the prettiest in the world.
The Cabinet Office has defended the UK's recent record in digital government by pointing to thousands of new jobs for "user researchers and content designers" it has created. The department also boasted of "56 meetups" where the designers could network. It was proud of creating "a design leadership network", it said in evidence to Parliament.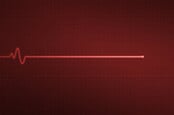 UK.gov withdraws life support from flagship digital identity system
READ MORE
"Design" or "designers" get mentioned 28 times in the evidence. While "Verify", the identity cornerstone of these services, is mentioned just once.
"Establishing a User-Centred Design Community, which now has over 3,000 designers, user researchers and content designers working on services across government, GDS has trained over 1,000 people in user-centred design since 2016 in over 50 sessions; created a design leadership network and recruited 12 heads of design to lead key delivery departments; and has run 56 meetups around user-centred design attended by up to 150 civil servants from multiple departments," we learn.
Earlier this week the government declined to make further taxpayer investments in Verify, throwing it over to the private sector.
However, the Cabinet Office gamely insisted in its written evidence: "Adoption of these platforms has increased substantially over the past year, and it is expected to accelerate further over the coming years as the services become mature and are adopted by more organisations outside central government."
But not so much that anyone wants to use it.
It's all a far cry from the heady days of 2011, when the Government Digital Service (GDS) was being created. "The days of creating different usernames and passwords for every new website are numbered, thank goodness," boasted Mike Bracken, GDS's chief from 2011 to 2015.
GDS was effectively broken up when its governance and data functions moved to the Ministry of Fun, otherwise known as the Department for Digital, Culture, Media and Sport.
"Leaving the EU is prompting a large number of changes to government business, and this scale of change creates significant opportunity to transform government's digital services even further," the Cabinet Office offered, hopefully. "GDS and the DDaT (digital, data and technology) function will be central to ensuring these opportunities, and many more, are delivered successfully".
More submissions, some offering a different point of view, can be read here. ®