This article is more than 1 year old
Icahn to Dell investors: You can't touch this DVMT offer
Undervalues tracker stock by $11bn, quips: 'Peace better than war but I still enjoy a good fight'
Michael Dell could be about to lock horns again with Carl Icahn - the activist investor is opposed to Dell Technologies offer to buy DVMT tracker stock at a price he claims will rip off existing shareholders.
Half a decade or so ago, Icahn challenged Dell the man over his plans to take Dell private, arguing it undervalued the company. Eventually he capitulated after Dell upped the price slightly and added a dividend. Dell the man and Silver Lake bought Dell Corp shares for $24.9bn in late 2013.
Fast-forward to the here and now, and Mike D is mulling options to go public with the current favoured route to buy DVMT tracker stock that Dell created to help fun the buy of EMC en route to relisting.
Icahn, however, who has slurped more than 16.5 million or 8.3 per cent of Dell Tech shares "over the past few months", has confirmed he will vote against Michael Dell's proposal and plans to "file a proxy statement to solicit your vote against Dell's proposed DVMT merger" - or so he wrote in a letter to fellow shareholders.
Dell bought EMC in 2016 but needed $10bn more than its bankers could organise and so engineered a Dell Technologies Tracker (DVMT) that allowed EMC shareholders to benefit from VMware's upside - EMC had owned 80 plus per cent of VMware.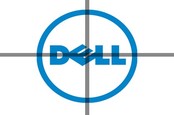 ICAHN'T with this guy: Activist investor gives up battle with Big Mike
READ MORE
To convince EMC investors to sell their stock, the Tracker was supposed to track the value of VMware - the prized asset. Dell's bankers had stated the tracker would not sell at more than a 10 per cent discount to VMware.
Icahn said today that Dell the man had "long-planned to repurchase the Tracker at bargain basement prices". He said the current proposal would allow owners of the tracking stock to swap each share for 1.3665 shares of the newly public Dell, or for $109 in cash. He valued the DVMT stock at $144 per share, the "mathematical value".
"Why hasn't the Dell Board been exercising its fiduciary duties owed to the DVMT stockholders, as opposed to just controlling stockholders? Make no mistake, if the current 'opportunistic' deal succeeds, 100% of the discount, approximately $11bn, will be an economic windfall mostly attributable to Michael Dell and his Silver Lake partners."
The "fear campaign" Icahn accused Mick D of running from January related to Mike D telling shareholders that Dell Tech was evaluating "potential business combinations". The market and DVMT investors, he said, were concerned of a potential reverse merger with VMware. Both VMware and DVMT stock dropped by more than a quarter in the aftermath.
"I intend to do everything in my power to STOP this proposed DVMT merger," said Icahn.
"In my opinion it is better to have peace than war, but be assured, I still enjoy a good fight for the right reasons, and in the current situation, I do not see peace arriving quickly."
Other options considered by Dell: a straightforward flotation or no listing at all.
Dell the man is considering going public again to "simplify" the company's "capital strucutre", he said in July.
The Register has asked Dell to comment. ®