This article is more than 1 year old
Fujitsu: We love Microsoft Azure, we're training 10,000 bods on it
Er, one-tenth of the human capital AWS is throwing at its public cloud
Fujitsu may have given up the ghost on its own K5 cloud, but it is promising to throw a ton of human resources at selling and managing Microsoft Azure – its public cloud service of choice.
As revealed yesterday, Fujitsu decided to kill the platform in all regions outside of Japan with immediate effect: K5 was sold and deployed as public, private, private virtual or private hosted services. Sales were clearly off-target with no recovery in sight.
A spokesman at the company told us it is selling multiple clouds from vendors including VMware, Oracle, SAP and Microsoft Azure - though it has yet to start flogging Azure Stack.
The strategy, the marketing mouthpiece said, is to "respond to client preference where it is expressed".
"In relation to Azure, we are a global Microsoft SI [system integrator] and plan to train more than 10,000 extra personnel in the short to medium term.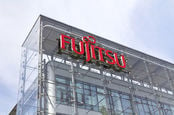 Fujitsu says sayonara to UK exec heavyweights
READ MORE
"This will address what we see as an industry-wide shortage in cloud related skills, so that we can help clients address their execution gap in the provision of services which support operational efficiency, digital co-creation and multi-cloud management."
To put Fujitsu's efforts into some kind of context, AWS earlier this year said at its Public Sector Summit that it planned to train 100,000 heads this year to keep expanding its tendrils.
The cloud services arm of Amazon said that in Europe alone some 350,000 techies are required, "and we need to help fill those job skills – and quickly", said Teresa Carlson, veep of worldwide public sector.
Fujitsu said it already uses Azure to host some digital services in "areas as diverse as digital ticketing, legacy modernisation and AI".
Elsewhere at the company, staff were last week informed of the pending restructure that El Reg first revealed last month. A spokesman confirmed that Fujitsu will be reverting back to a country structure. In 2016, Fujitsu had announced it was moving to a four-division setup based around its products.
Some senior staff across Europe, Middle East, India and Africa have already been made redundant, sources previously told us, including head of products Michael Keegan, the region's CFO Steve Clayton and veep of HR EMEIA Adrian Hart.
More recent departures – last week – include Conway Kosi, EMEIA head of digital technology services, who has returned to run Fujitsu Australia; Steven Cox, veep of diversity and inclusion ambassador; and John Vickerman, HR director for the UK and Ireland.
A company rep told The Reg that "both left to pursue other career opportunities". ®