Huawei Mate 20 series: China's best phone, but a pricey proposition
A tale of Four Mates
---
Hands On With its vast, formidable production machine roaring behind it, Huawei is giving itself two entries in the annual flagship race this year – the prize some other OEMs struggle to hit annually.
Not content with hyping its spring P-series, Huawei has turned its autumn line into a highly desirable consumer flagship contender too. Four models were introduced today: the Mate 20 and Mate 20 Pro, a giant Note-sized 7.2-inch Mate 20 X, and a Porsche-branded variant. We haven't confirmed whether the latter two will reach the UK, but the former two are very much mainstream.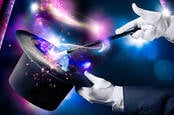 Google accidentally reveals new swipe-happy Android UI
READ MORE
For four years now, the Mate has served as a dull but worthy business phablet that showcased the next year's chips - and the new regular (not Pro) Mate 20 honours that tradition. But you can think of the Pro model as a "P20 Pro Plus". And the Mate 20 X as a "Pro Plus Plus" - it's a Galaxy Note-rival. Bad luck if you just got a P20 Pro. It's already been superseded.
Both the Mate 20 and Mate 20 Pro run on Huawei's 7nm HiSilicon Kirin 980 chips, with the dual neural processing (NPU) unit now being turned to some real-world gains, rather than annoying gimmicks. (Although they're still there too. Hot Dog! ).
What's new, Huawei?
The headline-stealing features are mostly about snazzy imaging - although here Huawei introduces the first mass market under-glass fingerprint sensor. The Porsche-branded Mate 10 RS introduced the feature, but that was €1,695 and almost impossible to buy. This uses an updated sensor Huawei says is 20 per cent quicker. It's something we look forward to trying to break in a formal review.

Click to enlarge
Huawai has also introduced a neat trick I've not seen before: the phone acts as a Qi wireless charging "server" as well as a Qi "client" - it can provide reverse charging, transmitting power wirelessly to other Qi-capable devices. And for business users looking to use it in "Continuum mode", the Mate 20 Pro can now chuck its image to a display over WiFi - no cable or dock needed.
Huawei has gone into full Cupertino flattery mode again: the Mate 20 Pro's front array of sensors is like an iPhone X FaceID tribute band: here you'll find two cameras, an infrared laser for depth scanning, and a dot projector. It's for "foolproof" 3D face unlocking, but bear in mind this is far from foolproof in reality - as we discussed in depth here.
Huawei says biometric authentication data and passcodes are stored locally in an encrypted vault, and are not sent to the cloud.
The glass back has a subtle texture, but the story here is familiarity. As with other Huawei's the Notch is optional, and the device looks very smart without it.
Looks and feels
In the hand, the Pro feels like a premium all round 2018 flagship - narrow and tall, with an optional notch. It's a subtle evolution of the P20 Pro, but with the fingerprint sensor in the rear, as it always has been. The Twilight two tone effect has been updated and takes it place alongside dark ("Midnight") blue, dark green ("Everglades") and Twilight Pink (aka gold) and Black colours.
The regular Mate 20 resembles its predecessors, wider, and more phablet-like. It's a popular formula: Mate owners don't mind sacrificing a bit of style for a long battery life. The Mate 20 also has a 4,000mAh battery found in the Mate 10. But the Pro increases this further, to 4,200mAh.
(Wireless charging is also fast: up to 15W, around twice today's standards, and much faster than the iPhone XS. Wired charging supplies up to 40W, filling 70 per cent of the 4,200mAh pack in 30 minutes, Huawei claims.)
The Pro's display is a sumptuous 6.39-inch 1440 x 3120 OLED, the regular model a 1080x2244; (18.7:9 ) RGBW HDR display. At 189g the Pro doesn't feel heavy - something in common with this year's tall designs, as the weight is better distributed.
The EMUI 9 skin has also benefitted from some tweaks, although nowhere near as many as critics would like. The headline-stealer is Huawei's attempt at gesture navigation. In practice this made some odd choices.
Google's "pill" method is one attempt at gesture control that divides users, while Motorola and OnePlus have made their own implementations. Huawei's is fairly similar to the latter, but in practice it's hampered by the edge being so close to the bottom of your phone. Many of my attempts at swiping up didn't register as gestures. In addition, I was baffled that the Recents gesture (swipe up) didn't do anything on the home screen.
"That's because there's nothing to 'go back' to" a helpful Huawei exec explained to me. But that's not what users will think, I suspect. Recents means "apps I used recently". The gesture promises to bring up Recents, and the user expects it show from anywhere. Overloading back with Recents is the problem.
 
 
Mate 20
Mate 20 Pro
Display
 
6.53" RGBW display 18.7:9 FHD+ (2244x1080)
6.39" curved OLED 19.5:9 HDR display 2K+ (3120x1440)
Chipset
 
Kirin 980
CPU: 2x Cortex-A76-based @2.6GHz 2x Cortex-A76 @1.92GHz 4x Cortex-A55 @1.8GHz. GPU: Mali-G76 720MHz
Kirin 980
CPU: 2x Cortex-A76-based @2.6GHz 2x Cortex-A76 @1.92GHz 4x Cortex-A55 @1.8GHz. GPU: Mali-G76 720MHz
Software
 
Android P-based EMUI 9
Android P-based EMUI 9
Camera
 
Leica Triple Camera: 16MP (ultra-wide angle 17mm, f/2.2) 12MP (wide angle 27mm, f/1.8) 8MP (2x Telephoto 52mm, f/2.4, OIS). Front camera: 24MP (f/2.0, FF)
Leica Triple Camera: 40MP (wide angle 27mm, f/1.8) 20MP (ultra wide angle 16mm, f/2.2) 8MP (3x telephoto 80mm, f/2.4, OIS)
RAM/Storage
 
4GB+128GB 6GB+128GB (Max expandable memory: 256GB via nano memory card)
6GB+128GB (Max expandable memory: 256GB via nano memory card). Front camera: 24MP (f/2.0, FF)
Dimensions
 
158.2 x 77.2 x 8.3mm
Weight: 188g
157.8 x 72.3 x 8.6mm
Weight: 189g
Battery
 
4000mAh (22.5W Huawei SuperCharge)
4200mAh (40W Huawei SuperCharge)
Price
 
€799 (4GB/128GB) and €849 (6GB/128GB), £ TBC
€1049, £TBC
My conclusion is that for full screen gestures to work you shouldn't need to adjust your grip: so a phone should have a decent bezel at the bottom. Of course, doing away with the bezel has been the Holy Grail for phone designers for years. So here we are, eh, back to square one: reactivating the on screen navigation display. Simply for the front mounted sensor I found the P20 to be far easier to use than the Mate, or any phone with rear mounted sensors.
I saw few other tweaks to justify the increment from EMUI 8 to EMUI 9. Fewer settings are visible to users, but it's still a formidable list. In one or two apps the button bar has been moved nearer the bottom of the screen, for example with the Gallery.
More usefully the optimisations, lead to a more responsive phone. It should respond to taps faster, scroll quicker (42 per cent) and the user should see some improvement in app launch times for hefty apps like Chrome, Google Maps and Facebook.
Imaging: no mono
AI is another area where machine learning can actually be useful. Here it's deployed to maintain focus on an object you're tracking in a video ("4D tracking"). And a fun (rather than a must-have) feature is real-time video filters. So you can designate one colour on one moving subject to show, and everything else to be monochrome - as in Sin City.
The major change over the P20 Pro is that the dedicated monochrome sensor has been dropped, in order to get much better wide angle and close-up macro shots. The Pro's array is a 40MP (f/1.8) main sensor, a 20MP (f/2.2) ultra wide sensor, and an 8MP (f/2.4) telephoto sensor, arranged into an intimidating looking 2x2 grid on the rear.
Some will miss the moody, monochrome mode but I always found the results too heavy, and too dark - and the close up photos I took with the Mate 20 Pro are quite startling - it fulfils the promise to produce a clear image from 2.5cm away.
Why drop mono?
"With modern sensors we need that information less," Huawei explained. "You can still select monochrome mode. What we and Leica have decided is to create a more versatile system." In other words: more people use wide angle more than mono.
I did have the opportunity to quiz Huawei executives on why the current portfolio is so bewildering - you really need a PhD in Advanced Huawei Studies to make sense of it as the duelling brands tread all over each other's toes. The differences between Lite, regular and Pro models of each devices are vast. And I wish I could provide a coherent answer for students, but I can't. Huawei's leadership is happy for two brands to slug it out, and each one tries to cover as many bases as it can with each device family. It's clearly working, and will get more complicated. But here as before the regular and Pro models should be clearly differentiated as they're so different. The regular Mate 20 is your dependable estate car - the Mate 20 is Pro Huawei's showpiece. And for now, it's the most technologically avanced Android handset on the market.
At £899 - which we've yet to confirm - the 128GB/6GB model (with no removable storage) would be £100 more expensive than the P20 Pro was back in April. ®
Similar topics
Narrower topics