IBM might be pinning its ambitions on emerging tech, but some corners of Wall Street will be looking closely at legacy hardware sales when Big Blue reports its third-quarter results later today.
"We expect a largely in-line Q3 '18 for IBM," said Bernstein partner Toni Sacconaghi. "A key determinant of quarterly results will be how the z14 mainframe fares."
He estimated that total revenues for the three months will come in at $19.2bn – analyst consensus is for $19.1bn – which, if correct, would equate to growth in constant currency of 0.7 per cent or up 0.2 per cent as reported.
This is IBM's fifth quarter of the z14 and "mainframe revenue remains a key wild card," the analyst said.
"Historically, mainframe cycles have typically turned negative after four quarters, but the z14 started shipping late Q3 '17 and has been a particularly strong cycle, in part due to the systems' security capabilities."
Bernstein estimated mainframes contributed incremental revenue of $310m in Q3 last year and $808m in Q4, something the analyst referred to as a "mainframe related pull through".
Outside of big iron, Bernstein advised any IBM shareholders to also watch margins closely, particularly in services and software revenue growth. This was based on the 160 basis point improvement Big Blue filed for Global Business Services (GBS) in Q2 '18, the first rise in nearly four years.
Sacconaghi forecast pre-tax income to continue to rise for GBS but also expected continued pressure on margin in Tech Services and Cloud Platforms. Overall he said he expects services' bottom line to be flat overall and isn't forecasting rosy revenue growth.
As for software, the near-term outlook for the various boutiques IBM runs "remained challenged" due to recent wobbles in collaboration suite sales (Lotus), the talent management area (Kenexa) and within Cognitive Solutions.
He said the software units mentioned "appear unlikely to improve due to questions about product competitiveness and difficult compares for IBM's Transaction Processing and Operating Systems units."
In the past four quarters, Transaction Processing and Operating Systems sales enjoyed a "$100m pull-forward of software end-user agreements per quarter due to the mainframe cycle", Bernstein said, but this was unlikely to be sustainable. As a result, IBM's software unit is forecast to fall 2.1 per cent on a year-on-year basis in its Q3 numbers tonight.
IBM is betting the farm on areas it terms as Strategic Imperatives, including security, mobile, social, cloud and analytics. Interestingly, the analysts noted, IBM has also historically classified 40 per cent of mainframe hardware revenues as part of its Strategic Imperatives, "despite mainframes generally being considered an ex-growth legacy technology".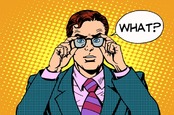 IBM wants everyone to marvel at the size of its Strategic Imperatives
READ MORE
During the current refresh cycle, this might be even higher, said Sacconaghi, due to the focus on the z14's new security and encryption features. Given the refresh boost to hardware and the pull-through on software, it is "conceivable" that Big Blue's Strategic Imperatives growth will "decelerate to the mid-single digits (or worse) in upcoming quarters".
IBM has already been pulled over hot coals, with another analyst claiming that its Strategic Imperatives biz was not growing fast enough to offset sales declines in its traditional portfolio.
Still, it was be interesting to see how IBM management spin the numbers tonight with mainframes still one of the major drivers of the business. ®