Video The Palm brand has returned with a bizarre concept: a tiny touchscreen "ghost" phone that mirrors the contents of your real smartphone – and won't do much without one.
The 3.3-inch full touchscreen promises the "full Android experience." should you want it – or as much of the experience as you can get with a Qualcomm Snapdragon 435 processor and a tiny 800 mAh battery. At 63g it's as light as any smartphone, and lighter than last year's retro revival Nokia 3310.
Here's what it looks like: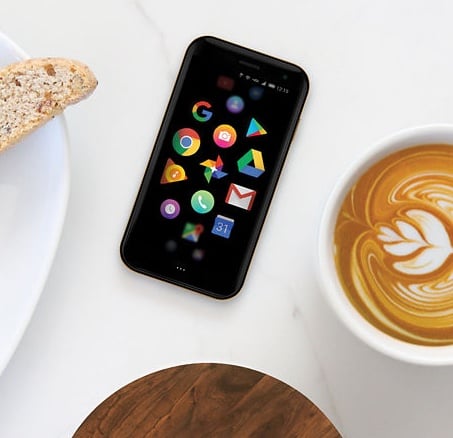 Its shortcomings are apparently its virtue. Inside is a non-removable nano SIM that mirrors your primary SIM, much like an eSIM-enabled Apple Watch mirrors your iPhone. Mobile giant Verizon believes that the tiny new Palm's filtered "Life Mode" will free you from constant distractions, such as the non-stop stream of notifications. Unlike in a conventional Flight Mode, you can choose what gets through, and when.
Here's the promo video, so you can judge for yourself:
It's made by TCL, which picked up the Palm brand from LG. It's currently a Verizon exclusive, costing $350 unsubsidized, plus an extra monthly fee to use the number sharing feature.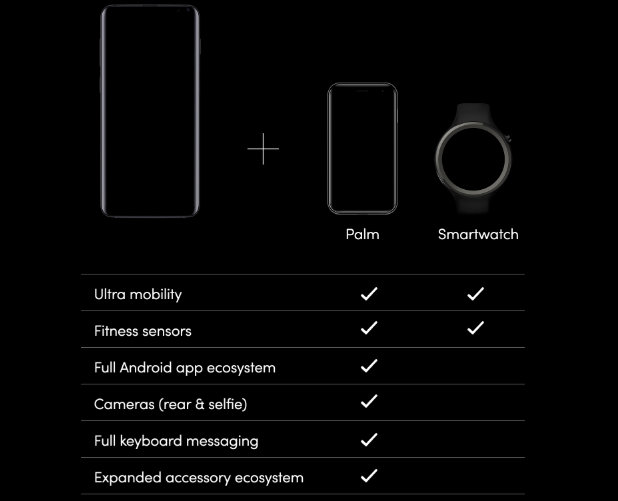 Erm, OK. If you look closely you'll see you can cross out the middle device (Palm) ... and not actually lose anything
In our Apple Watch Series 4 review last week, we marveled how nothing summed up Silicon Valley's never-say-sorry philosophy like inventing a new product solely to save you from its last product. So here's a phone that saves you from your phone. But what saves you from your Palm? Presumably, another even smaller phone. It's turtles all the way down. ®