This article is more than 1 year old
Insult to injury: Malware menace soaks water-logged utility ravaged by Hurricane Florence
Storm-savaged waterworks having to rebuild from scratch
A water company in the US state of North Carolina already dealing with the aftermath of Hurricane Florence will now have to juggle a complete database rebuild – thanks to a nasty ransomware infection.
The Onslow Water and Sewer Authority (aka ONWASA) says it will have to completely restore a number of its internal systems thanks to an outbreak of Emotet, a strain of ransomware that has been menacing a number of school and government networks in recent months.
In this case, ONWASA CEO Jeffrey Hudson said on Monday the infection had spread through much of its network and would require several of its main databases to be completely rebuilt. No customer information was compromised, however, and the utility says regular water service is not going to be impacted.
ONWASA said that the attack began on October 4 when Emotet was first spotted on the utility's network. IT staff had thought to have contained the initial infection, only to see a second attack kick off in the wee hours of Saturday, October 13.
"An ONWASA IT staff member was working was working at 3am and saw the attack," ONWASA said.
"IT staff took immediate action to protect system resources by disconecting ONWASA from the internet, but the crypto-virus spread quickly along the network encrypting databases and files."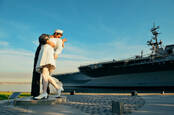 Sunny Cali goes ballistic, this ransomware is atrocious. Even our IT bill will be something quite ferocious
READ MORE
Rather than pay the malware's ransom fee, the utility said it will be simply wiping and rebuilding databases on the scrambled systems.
"Ransom monies would be used to fund criminal, and perhaps terrorist activities in other countries," ONWASA reasoned. "Furthermore, there is no expectation that payment of a ransom would forestall repeat attacks."
Indeed, there is not even a guarantee paying will stop the current attack and experts recommend companies opt to restore from backups rather than cave in to ransomware demands.
The infection will, however, be an exhausting new task for the utility company operating in one of the areas hardest hit by Hurricane Florence last month.
In Onslow county, schools have yet to open and local governments are still working with FEMA to clean up debris from the massive storm with costs expected to hit $125m.
ONWASA estimates that, for the next several weeks as it restores all of the damaged systems and conducts day-to-day operations by hand in person, customers will see slower service and will have to make their bill payments by phone rather than online. ®