Struggling all-flash array vendor Violin Systems has said it will buy X-IO Technologies' ISE storage line, picking up the tech as well as customers and channel partners.
Violin System launched its latest XVS-8 array – positioned as an extreme performance array for tier 0 applications – earlier this month, having freshly emerged from Chapter 11 bankruptcy.

Violin XVS array
X-IO Technologies has two business units. The one involved in the Violin deal is X-IO Storage, which sells its all-flash and hybrid ISE arrays to small and medium enterprises, with more than 8,000 installed.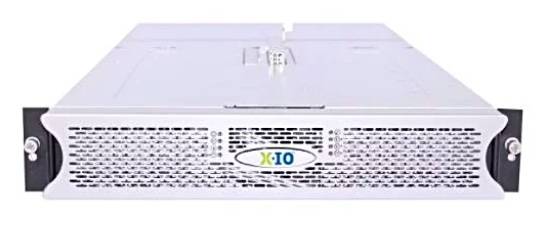 X-IO ISE 900 array
The second Axellio business unit is not included in the transaction and will continue to be run as a separate business, focusing on IoT edge devices and hyperconverged infrastructure. X-IO CEO Bill Miller will join Violin's board after the acquisition is completed, expected in 30 days. The parent business will be rebranded Axellio Inc.

Axellio array
Financial terms were not disclosed. Unlike Violin, X-IO has not been through bankruptcy but has seen its fair share of restructuring, lay-offs and CEO changes. Miller joined in July 2015, leading the firm through restructuring, refinancing and setting up the Axellio IoT edge processing line of arrays.
Mark Lewis, chairman and CEO of Violin Systems, said: "This acquisition will create substantial opportunity for Violin Systems in price-sensitive mid-markets where X-IO has excelled, and down the road, the opportunity to assimilate X-IO's product strengths so we can keep shepherding customers into the ideal storage systems as their needs evolve. Our global network of partners will also welcome the ISE arrays as a cost-effective alternative for common workloads like VDI and database acceleration."
+Comment
View this as consolidation in the all-flash array market. Violin gets a broader customer base and can sell two product lines; its own XVS/FSP and X-IO's ISE. X-IO Technologies becomes Axellio and can focus on its hot box tech. The board link between Axellio and Violin should identify Axellio possibilities if they exist in Violin's business.
Violin also gets product and engineering teams to beef up its in-house resources. ®