Arm PSA IoT API? BRB... Toolbox of tech to secure net-connected kit opens up some more
Programming interfaces, threat models, and more pop up online
One year on from launching its Platform Security Architecture – a recipe book and ingredients for securing Internet of Things gizmos – Arm has opened it up some more to get more manufacturers and developers involved.
The PSA is not Arm specific, we're told: it can be used on any architecture. It's a set of programming interfaces (APIs), best practices, threat models to consider, and open-source reference firmware.
The aim is to create a hardware and software base upon which IoT applications – such as surveillance cameras and smart meters – can boot up knowing they are running legit code, securely communicate with the outside world to fetch verified updates, and authenticate with backends. This relies on PSA setting up a hardware root of trust.
The upshot is that internet-connected devices that implement PSA should, in theory, be a lot more secure than the chaff that's out there – the ability to securely verify and install software updates, and authenticate with cloud servers to pick up configuration changes and send encrypted data being a good start.
It just requires gizmo makers and programmers getting onboard and using the tech, and Arm's trying to catch their attention with free stuff.
We understand that, previously, you had to sign a non-disclosure agreement with Arm to get into the weeds of the technology. Now, from today, it's being opened up, with three packages of APIs and associated test suites available to freely download.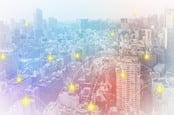 Enterprise IoT security sucks so much, it's made Intel and Arm work together to tackle it
READ MORE
The trio of interfaces are the PSA Developer APIs, which allows operating systems and applications to tap into the PSA base; the PSA Firmware Framework APIs for adding extra cryptography functions and security features; and the TBSA-M API Kit for chip designers building PSA into their silicon.
Arm also has some blueprints called Corstone you can license, and plug your processor cores and other parts of your system-on-chip into to easily build a PSA-compliant platform. Essentially, if you're designing an SoC for IoT then Corstone is the glue that turns your device into a PSA-secured gadget.
Finally, Arm has recruited infosec biz Cybereason to add IoT gadget monitoring and related security features to Pelion, Arm's device management platform.
You can find more technical info and code regarding today's announcements from Arm, here. ®