UK Home Office admits £200m Emergency Services Network savings 'delayed'
Oh, and the £1.1bn Airwave extension hasn't yet been triggered
---
The fine minds behind Britain's bungled Emergency Services Network comms system have admitted that its projected £200m savings might not kick in until 2020.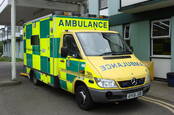 UK.gov won't Airwave bye for another 3 years, plans to phase in ESN services
READ MORE
Adding to the multibillion-pound project's woes, Bryan Clark, ESN programme director, told London Assembly members yesterday morning at an evidence session that the Airwave comms system, which the ESN is supposed to replace, will have to be extended for another three years because there is no backup.
"There is no alternative available beyond December next year," Clark told assembly members. "If we don't extend [the Airwave contract] then we don't have an emergency services network in play."
The Airwave contract, largely held by Motorola, ends in December 2019. Clark told the assembly that though a three-year extension had been agreed, "we haven't made a commitment to do that... it's an option that we can exercise."
He added: "We're aiming to do that at the end of the year. The option is available to us until the end of March next year. The current contract with Airwave terminates [in] December '19. We are obliged to give 12 months' notice if we want to change the shutdown date for Airwave. And so we will formally need to, erm, give notice that we're changing the shutdown date in December."
Siobhan Peters, a member of the ESN's National Programme Board (as well as CFO of the Mayor's Office For Policing And Crime, MOPAC*), chipped in: "Operational policing colleagues are very concerned to ensure the ESN delivers the functionality of Airwave."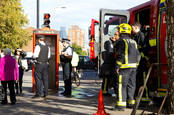 Britain mulls 'complete shutdown' of 4G net for emergency services
READ MORE
As The Register recently reported, the three-year extension to the Airwave contract will cost the public purse £1.1bn. Keith Prince, London Assembly member for Havering and Redbridge, asked whether the projected cost savings of £200m over and above Airwave would continue to exist in this scenario.
"Those savings have been delayed," admitted Home Office civil servant Stephen Webb, who is the "senior responsible owner" of the Emergency Services Mobile Communication Programme, to give it its full title.
The ESN project was started in 2015 with the aim of being fully functional by the end of 2019. Its aim is to route emergency services radio communications over 4G mobile phone masts instead of a physically separate network. The system is intended to work by prioritising emergency services traffic over everyone else – and booting others off if there is no immediately available local capacity. ®
Bootnote
* While the Metropolitan Police's command 'n' control structures in theory stop with MOPAC and the mayor, in reality the capital's police force answers to central government through the Home Office. Though MOPAC has the unglamorous job of overseeing the Met's finances and procurement, the Home Office does more of the national-level policing priorities stuff.