As the wailing and gnashing of teeth over what will become of the UK space industry in a post-Brexit world continues, British firms are sidestepping the flapping of politicians and making their own plans.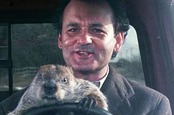 It's Galileo Groundhog Day! You can keep asking the same question, but it won't change the answer
READ MORE
While the likes of Airbus continue to warn of the need to shift operations to centres within the EU so it can continue to bid and work on EU-funded projects, such as Galileo and Copernicus, UK communications services outfit SCISYS instead said it planned to simply shift its holding company to Ireland.
The proposal, which it is due to put to shareholders later this month, will see the old SCISYS become a wholly owned subsidiary of a newly created New SCISYS. The old SCISYS would then be delisted from London's AIM and New SCISYS, a public limited company incorporated in Ireland, would be admitted to both the Enterprise Securities Market of Euronext Dublin (ESM) and also AIM.
SCICYS reckoned the move would "protect shareholder value" and "mitigate the possible negative effects of Brexit on the Group's space business".
The shareholders get the same shares in the new company. HMRC still gets to collect taxes and operations stay where they are in the UK, Germany and France. Most importantly, SCISYS will be able to keep its snout in the trough of EU-funded work without upsetting the UK or ESA. Simples!
SCISYS, which employs around 580 staff, recently secured a €3.9m contract for the European Geostationary Navigation Overlay Service (EGNOS) in conjunction with Airbus. It also locked down contract extensions for work on the EU's Galileo programme.
The company reported revenues of £28.7m for the first six months of 2018, up 13 per cent on 2017's figures. The Space division accounted for £11.2m of that, slightly up from £9.8m in 2017.
With a half-year order book "approaching £100m", the company is obviously keen to avoid a Brexit-shaped hole being blown in its financials.
While bespoke software maker SCISYS is not solely focused on space (it lists clients as diverse as the BBC, Vodafone and UK fur-baby chain Pets at Home as customers), its example will be of interest to UK companies more dependent on the EU's off-world largesse. ®