This article is more than 1 year old
European Commission: We've called off the lawyers over Ireland's late collection of Apple back taxes
Case closed month after Apple coughs $14.3bn in 'illegal State Aid'
The European Commission has decided to withdraw court action against Ireland over the delayed recovery of €14.3bn worth of back taxes that were ruled as illegal state aid, it has confirmed.
Back in August 2016, competition commish Margarethe Vestager told Apple to cough $13.1bn in taxes it had swerved due to an arrangement with the Irish government, along with some $1.2bn in interest payments.
The Commission ruled "these tax benefits were illegal under EU State aid rules" and had allowed Apple to pay "substantially less tax of profits recorded in Ireland than other companies".
The deadline for Ireland to comply with the Commission's judgement was 3 January 2017 but by 4 October that year, the EC referred Ireland to the European Court of Justice for "failure to recover the illegal state aid."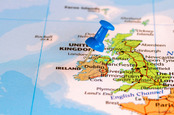 European Commission refers Ireland to court over failure to collect €13bn in tax from Apple
READ MORE
Apple then agreed to repay the taxes plus interest in December, and the money was held in an escrow fund and finally paid by Ireland to the EC last month.
"Taking into account that the payment into the escrow fund of the illegal aid removed the distortion of competition caused by that aid, the Commission has today decided to withdraw the Court action," the EC said yesterday.
The Irish government initially "fundamentally disagreed" with the EC analysis of the Apple State Aid decision but admitted that as a "committed" member of the EU it would recover the monies owed.
It just took longer than expected. Irish Finance Minister Paschal Donohoe said last month it had taken time to "establish the infrastructure and legal framework around the Escrow Fund".
So that's Apple and Ireland dealt with. Now there's just all of the other organisations in the UK and Ireland that have employed expensive accountants to legally game the tax system by exploiting loopholes. ®