This article is more than 1 year old
There's no 'I' in 'IMFT' – because Micron intends to buy Intel out of 3D XPoint joint venture
Chipzilla has to go it alone or turn to a partner
Micron has announced its intent to buy out Intel's interest in Intel Micron Flash Technologies (IMFT), the pair's flash and 3D XPoint foundry joint venture.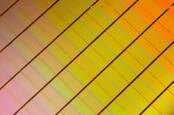 Intel and Micron downgrade 3D Xpoint relationship from friends with benefits to partners
READ MORE
Contractually, Micron has the option to do this from 1 January 2019, and has to close the deal in six to 12 months after that. It said it expects to pay $1.5bn in cash to Intel and anticipates no meaningful impact to its overall financial results or capital expenditure targets.
IM Flash was set up in 2006 and has a 300mm wafer plant in Lehi, Utah, and another in Singapore.
Micron president and CEO Sanjay Mehrotra had a prepared quote at the ready:
"Micron's acquisition of IM Flash demonstrates our strong belief that 3D XPoint technology and other emerging memories will provide a unique differentiator for the company and be an essential solution for new data-hungry applications."
IM Flash will become a wholly owned Micron subsidiary and its staff added to Micron's headcount.
Intel and Micron have been drifting apart for many months. In January this year, the pair separated their flash interests in IMTF, with each developing their own 3D NAND technologies. Intel has a 3D NAND foundry in Dalian, China.
In July, Intel and Micron agreed to go their separate ways developing 3D XPoint technology after the second-generation technology work was completed in the second half of 2019. The split was attributed to disappointing sales of Intel's Optane XPoint, which meant Micron XPoint chip sales to Intel were also poor.
At the time we wrote: "As Intel and Micron are separating over 3D NAND development, we could be looking at the end of the IMFT joint venture. One of the two will need a whole XPoint fab."
In September, Micron's fourth fiscal 2018 quarter revenues were $8.44bn, up 38 per cent on the year, with profits of $4.33bn. After nine straight quarters of growth behind it, Micron became a $30bn revenue company.
This financial strength, together with splitting from Intel on 3D NAND and XPoint development, raised questions about IMFT's future.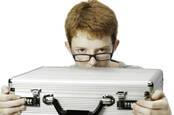 Intel to Tsinghua: I know Micron didn't work out – please buy our 3D NAND
READ MORE
Micron had the cash to be able to fund its foundry capacity expansion needs in-house, and could take over full ownership of the IMFT Lehi foundry, leaving Intel looking elsewhere to make its XPoint chips.
And so it has come to pass. Micron said it is working with ecosystem partners to introduce 3D XPoint products in late calendar 2019. It will sell 3D XPoint memory wafers to Intel for up to a year after the deal has closed, giving Chipzilla time to make its own fab arrangements.
For Intel, XPoint wafer supply from Lehi could dry up 18 to 24 months after the start of 2019. That means it might have to make its own XPoint foundry from scratch, convert or expand an existing foundry, such as its Dalian plant in China, or look to a partner.
In March, Intel was reportedly talking to China's Tsinghua Unigroup about supplying 3D NAND wafers. Were Intel to start serious negotiations with Chinese foundry operators such as Tsinghua and Yangtze Memory Technologies Company (YMTC), we could imagine strong US government concerns about leakage of sensitive technology to unfriendly states.
It is even conceivable that, with a CEO search under way following Brian Krzanich's dismissal, an incoming chief could decide to draw a line under the XPoint affair and exit the market. ®