This article is more than 1 year old
Oz to turn pirates into vampires: You won't see their images in mirrors
Internet piracy crackdown looms over Google and search engines, file-sharing sites in proposed legislation
Australia's federal government hopes to expand the piracy-blocking regime it introduced in 2015 to include injunctions against search engines, include file drop-sites in bans, and catch so-called "alternative pathways" to pirated content that emerge after a primary site has been blocked.
Under Australia's latest regime, copyright owners have to seek court injunctions against individual websites (say, The Pirate Bay) if they suspect the site is infringing their copyright, and if successful, telcos block access to those sites through the domain name system.
Thus, if a website is pirating or being used to pirate material, it can be blocked by killing off DNS lookups, meaning web browsers and their users can't find the site from its domain name. If someone knows the IP address of the site, they're still quids in, of course.
When the Oz government initiated a review into that regime earlier this year, Hollywood's proxies complained that if they were successful getting an injunction against one infringing site, would-be pirates could simply go to Google to find another source for their downloads.
One of the aims of the Copyright Amendment (Online Infringement) Bill 2018, proposed this week, is to change that by bringing search engines into the remit of the regime.
Introducing the bill, the government's minister for families and social services Paul Fletcher explained* how the government hopes to close the "Google gap," saying "search engines enable users to discover the existence of blocked websites and provide alternative pathways to get to those sites."
To defeat that, he said, the new law "will allow injunctions to be made against online search engines, who would be required to take reasonable steps to remove search results that refer users to an infringing online location."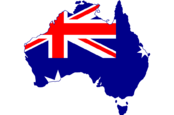 Australia to block piracy sites if Big Content asks nicely in court
READ MORE
An expanded "primary purpose" test will let judges issue injunctions against a wider range of sites, to try and stop pirates getting their content from file-share sites like Scribd.
The 2015 regime asks a judge to determine that a site has copyright infringement as its "primary purpose", and the government reckons pirates are sharing files on what Fletcher called "cyberlockers" which don't fit that description. So the government proposes expanding the test to cover a site that "has 'the primary purpose or the primary effect' of infringing, or facilitating an infringement, of copyright," Fletcher explained.
In a press statement, communications minister Mitch Fifield said this week the expanded regime will "provide a means for proxy and mirror pirate sites to be blocked quickly".
To help chase "proxies" and mirrors, the legislation creates what Fletcher called "adaptive injunctions" in his speech: "This will give the court the power to grant injunctions on terms that allow the copyright owner and carriage service provider, by agreement, to apply the injunction to block other pathways that start to provide access to an infringing site.
"The bill will also introduce an evidentiary presumption that will provide that an online location is outside Australia, unless the contrary is proven." ®
* For international readers: such legislation would be introduced to parliament by the communications minister Mitch Fifield, but he is a senator, so the legislation was brought to the House of Representatives by Fletcher as his proxy.