This article is more than 1 year old
So, about that Google tax on Android makers in the EU – report pegs it at up to $40 per phone
Fee offset if Search and Chrome included alongside Play Store, of course
Google will charge Android smartphone makers wishing to include its Play Store as much as $40 in Europe, according to documents purportedly seen by The Verge.
The fees are a response to the European Commission's request for a remedy after fining Google €4.34bn in July for "[using] Android as a vehicle to cement the dominance of its search engine".
Sure, Europe. Here's our Android suite without Search, Chrome apps. Now pay the Google tax
READ MORE
Google is both appealing the decision and at the same time complying with the demand to come up with its own voluntary solution.
Until now, secret agreements between Google and OEMs have prevented phone makers from obtaining the Google suite if they shipped phones with a forked or Google-free version of Android in their product line. This was enforced via compatibility agreements, which one Google manager once injudiciously described as a "club" to make OEMs "do what we want". The commission found some evidence of this in its inquiry.
The Google solution involves splitting the app bundle into two parts, with the all-important Play Store – viewed as mandatory by phone makers – in a pay-for bundle in one half. The Chrome browser and Search app are in the other, "free" half.
But how much will punters pay for the pay-for bundle? According to documents seen by The Verge, access to the app store varies, from $40 for high-density display (500ppi or higher) devices, $20 for 400ppi-500ppi devices, and $10 for devices under 400ppi in the UK, Sweden, Germany, Norway and the Netherlands. Tablets have their own schedule.
Google's own Pixel 3 phones have a display density of 443ppi and 523ppi.
Intriguingly, while there's a stick to bundling Google's Play services, it has offered to offset them if phone makers use Google's search bundle.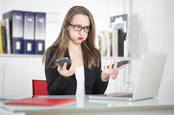 You want to know which is the best smartphone this season? Tbh, it's tricky to tell 'em apart
READ MORE
"Google is also offering separate agreements to cover some or all of the licensing costs for companies that choose to install Chrome and Google search on their devices as well, according to a person familiar with the terms," The Verge reported.
Google had promised to reveal the fees by next Monday, and they would go into effect next February.
"It's amazing how they always find a way to turn a remedy into a new source of profit," Michael Weber, chairman of the Initiative for a Competitive Online Marketplace (iCOMP), told us.
"This is classic abuse of dominance of a market: using predatory pricing, which here is free, then dominating the market, and then charging prices at will." ®