RIP Charles Wang: Computer Associates cofounder dies aged 74
Cancer claims life of the poster child for computing excess
Charles Wang, the cofounder of Computer Associates – latterly CA Technologies – has died of lung cancer at the age of 74, an attorney representing his family has confirmed.
The Chinese-born software baron died at his mansion in Oyster Bay, New York on Sunday 21 October, legal aide John McEntee said via email. In the missive, Wang was described as an "entrepreneur, visionary, author, and philanthropist".
He will be best remembered for Computer Associates and the menagerie of disparate buys he masterminded, for his eye-watering pay packet and for avoiding an accounting scandal that cost his number two, Sanjay Kumar, his freedom for the best part of a decade.
Wang met Russell Artzt in the 1960s when at Columbia University's Electronic Laboratories, and this effectively was the foundation for his career in computing.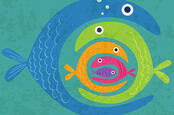 Weirdest. Acquisition. Ever. Broadcom buys CA Technologies
READ MORE
The pair both worked at Standard Data before they went onto found Computer Associates, exploiting the regulatory pressure on IBM to split its mainframe hardware business from software and services.
They developed software for mainframe customers and bought the exclusive distribution rights in the US and Canada to sell CA-Sort, which was a sort/merge/copy and data management utility programme.
Wang and Artzt formed a new business partnership in 1976 with Sam Goodner and Max Sevcik of Swiss Company Computer Associates, rebranding it to Computer Associates International (CAI).
CAI grew rapidly via a buy-and-build strategy in the 1980s under Wang's watchful gaze, hoovering up a hodge podge of businesses including word processing outfit Information Unlimited Software; spreadsheets biz Sorcim; Uccel and Cullinet.
As the decade progressed, CA listed on the NASDAQ and became the second software business - after Microsoft - to break the $1bn sales barrier by the 1990.
The buys continued in the over the next decade and CA sucked in loads more firms, including Legent Corporation for $1.78bn and Cheyenne Software. CAI at this stage had fingers in all sorts of pies from accounting software, to PC graphics, to security and backup.
Boom and bust
Wang bagged the largest bonus from a public company at the end of the 1990s: $670m of stock options that were granted in 1995 had vested. Then the shit hit the fan across the industry as the dot.com bust and a wider recession dented sales in tech. Computer Associates was not immune to this.
Things went rapidly pear shaped for Computer Associates when in 2000 a class-action lawsuit was raised by shareholders that alleged it had incorrectly accounted for $2.5bn of revenues for fiscals '97, '98, '99 and 2000 to inflate the share price. These backdated contracts, the lawsuit claimed, helped to raise false profits. The suit named Wang, then president Sanjay Kumar and Artzt as defendants.
The claim was that the stock options, agreed in 1995, would vest when the market cap was maintained at a specified target price. It did and the pay out was golden.
Four subsequent lawsuits also named Wang but all were settled or thrown out of court finding no fault on Wang's part.
Wang quit as CEO in 2000 and in 2002 he resigned as chairman of the board. He was never found culpable of a crime, though Computer Associates' board said in a later 390-page report that "No significant decisions were made without his participation and approval".
Kumar took over the operation until he resigned in 2004 following the probe into the accounting manipulation. Kumar was charged with fraud that year, pleaded guilty to obstruction of justice and securities fraud in 2006, and was imprisoned in 2007. He was released last year.
CA Technologies - as it is now known - has yet to recover those heady heights in the industry and during the first half of the noughties was shaped and molded into a storage and security software business.
The company was taken over this year by Broadcom in a deal that, to us at least, seemed as bizarre as some of the leftfield buys that Wang oversaw.
Outside of his work, Wang set up the Charles B. Wang Foundation that handed millions of dollars to charity. He also bought part of the New York Islanders hockey franchise in 2000 and then acquired a majority stake from 2001 to 2016.
Wang, who was born in Shanghai and left China for the US when he was eight, is survived by his wife, three children, three grandchildren, his mother and two brothers. ®