This article is more than 1 year old
Can 'blockchain' mobe Exodus stem movement of HTC's Jah people?
Yeah, probably not, but dev previews are available now
"Exodus" may be a fair description of HTC's customer base in recent years – once the reviewers' darling, it has fallen a long way. Earnings for the first half of 2018 were almost half the same period last year (PDF).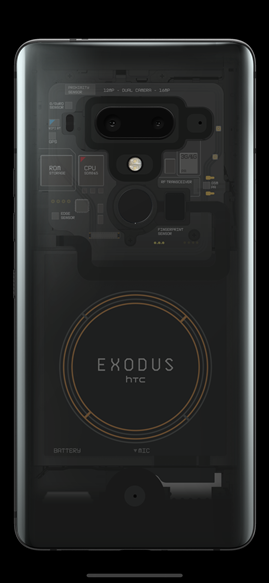 HTC Exodus 1
So perhaps Exodus isn't the wisest choice of name for its first "blockchain phone". The device is available from today for purchase as a developer preview.
The HTC Exodus 1 has a secure "enclave", a cold storage wallet for holding the keys to your cryptocurrency, inaccessible to other Android processes. Bitcoin and Ethereum are supported now, although other crypto-tokens will be supported. HTC said that a "Social Key Recovery mechanism" allows keys to be recovered if the phone is stolen. You will need to have mates download a key management app, however.
A wallet API and SDK will be released shortly, the company said. The specs are routine for a 2018 flagship: a six-inch Quad HD Panel, 12MP+16MP main camera, IP68 waterproofing, 3500mAh battery, Snapdragon 845, and 128GB storage/6GB RAM. In other words, it resembles the HTC U12+ (official specs) but with more storage.
Oh, and a higher price. HTC told us it can only be bought using BTC or ETH, at 0.15 BTC or 4.78 ETH (around £729 or $949).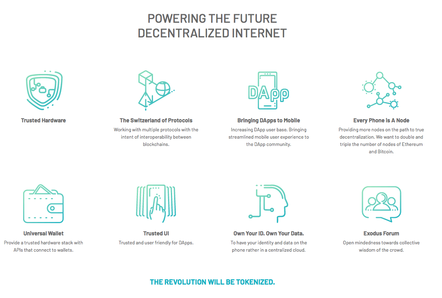 HTC has a big vision thing based on blockchain. Click to enlarge
So what's HTC doing dabbling in a world notorious for phoneys and fraudsters?
As we reported in July, it's the brainchild of Phil Chen, HTC's "Decentralized Chief Officer", who has no technical background, holding a Master of Divinity (MDiv) degree in postmodern philosophy from Fuller Theological Seminary. Chen was given carte blanche after his leadership on the Vive VR headset was considered a success.
With only a few million people holding cryptocurrencies or trading NFTs today, the potential market is much smaller than HTC's traditional target market. But then it's the first, and for now the only game in town. ®